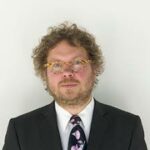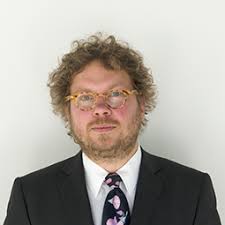 Visiting Professor and LAPA Fellow at Princeton University (2015-2016). He holds a Chair in EU Constitutional Law and the Individual at the Faculty of Law, University of Groningen and is also a Visiting Professor at the College of Europe, (Natolin). His research focuses on European citizenship and the principles of European Union law, with emphasis on justice, democracy and the rule of law. His recent books include EU Citizenship and Federalism: The Role of Rights (Ed., Cambridge University Press (in press)); Reinforcing the Rule of Law Oversight in the European Union (Ed. with C Closa, Cambridge University Press (2015)); Europe's Justice Deficit? (Ed. with G de Búrca and A Williams, Hart Publishing, Oxford (2015)) and European Union's Shaping of the International Legal Order (Ed. with F Amtenbrink, Cambridge University Press (2013)). Prof. Kochenov served as a consultant to several governments and international organizations, including the government of the Kingdom of the Netherlands on the application of EU law in the Caribbean parts of the Kingdom in preparation for the constitutional reform which led to the restructuring of the Netherlands Antilles. He has also been a consultant to the government of the Maltese Republic, on the recent citizenship law reform. Dimitry has held several fellowships and visiting faculty positions in law programs around the world, including NYU Law School; York University, Toronto; Boston College Law School; Osaka Graduate School of Law; UNAM Mexico; Università degli studi di Torino and Ljubljana Faculty of Law.
Director of the Migration Observatory at the University of Oxford. The Migration Observatory provides impartial, independent, authoritative, evidence-based analysis of data on migration and migrants in the UK. Before joining the Observatory, Madeleine was Director of Research for the international programme at the Migration Policy Institute in Washington, DC, where she oversaw the programme's research agenda and conducted comparative research on the economics of immigration. Madeleine remains a nonresident fellow with the Migration Policy Institute Europe. Madeleine's research interests include the design and implementation work-based visa policies, investor residence and citizenship programmes, and the effects of immigration policies in Europe, North America, and other high-income countries. Her recent publications include Selling Visas and Citizenship: Policy Questions from the Global Boom in Investor Immigration (with Kate Hooper, Migration Policy Institute, 2014); The Economic Value of Citizenship for Immigrants in the United States (with Sarah Flamm, Migration Policy Institute 2014); Rethinking Points Systems and Employer-Selected Immigration (with Demetrios Papademetriou, Migration Policy Institute, 2011); Projecting Human Mobility in the United States and Europe for 2020 (with Demetrios Papademetriou, Johns Hopkins University, 2011). She has also conducted comparative research on government policies towards immigration in trade agreements, the recognition of foreign qualifications, and immigrant integration, among others.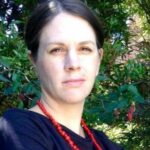 Research Fellow at the University of Southampton. Roxana holds a PhD in Social and Political Studies and a Master of Research from the European University Institute in Florence as well as a Master of Arts in Intercultural Humanities from Jacobs University Bremen. She completed her undergraduate studies in Philosophy and Sociology at University of Craiova, Romania. Her doctoral dissertation The politics of immigrant integration in post-enlargement Europe:Migrants, co-ethnics and European citizens in Italy and Spain examined state interventionism in immigrant integration in Italy and Spain and is currently under contract with Notre Dame University Press. Roxana's research interests are migrants' rights, freedom of movement and immigration control, immigrant integration, citizenship, attitudes towards immigrants and Roma, and unaccompanied minors. Her recent publications include "Global mobility corridors for the ultra-rich and why understanding the neoliberal transformation of citizenship matters" (EUDO Citizenship 2014) and articles in Politique européenne and Perspectives on European Society and Politics. Since 2011, she is Country Expert at European Union Observatory for Democracy and Citizenship at the Robert Schuman Centre for Advanced Studies at the EUI. Roxana is co-editor of Migration News- a platform for daily news on international migration with a global focus available here and here.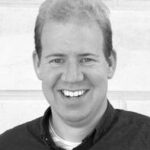 PhD Researcher at the European University Institute (EUI). Martijn holds an Mphil in European politics from the University of Oxford, and an LLM in European Union law, Ba in International Relations, and a Ba in International and European law from the University of Groningen. His research interests are EU constitutional law, citizenship, and political theory. Martijn's PhD research dovetails questions of political theory with concerns of EU citizenship law. His recent publications include: 'What's in a Name Case? Some Lessons for the Debate on the Free Movement of Same-Sex Couples within the EU' (17) 3 German Law Journal 421-450; 'Investment Residence and the Concept of Residence in EU Law: Interactions, Tensions, and Opportunities' IMC-RP 2017/1.