Anatomy of a Source Market: India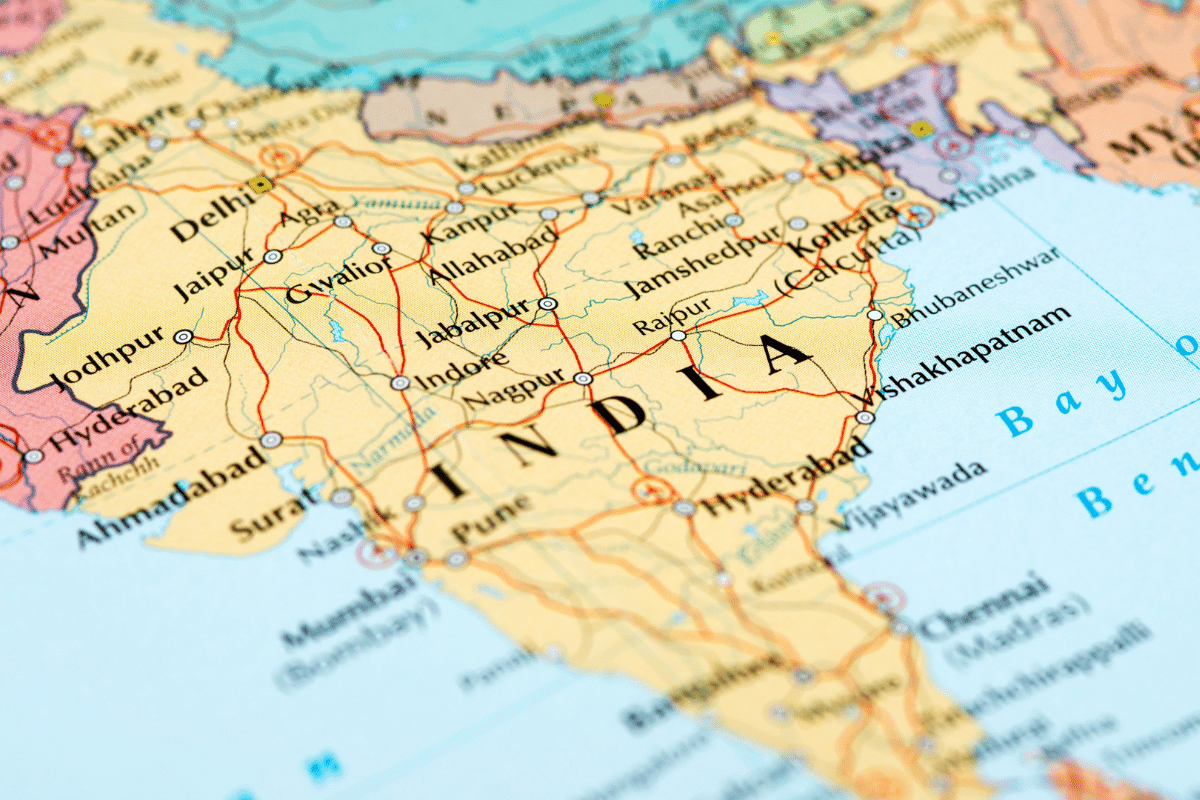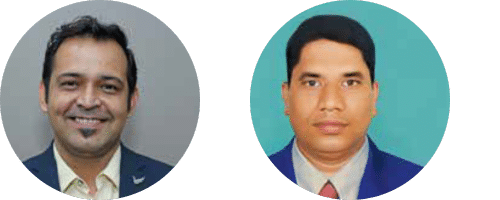 An article written by Sumit Singh, Managing Director of Xumit Capital and Ravi Kanth, Founder & CEO of RK Global Fortune Consulting for the IM Yearbook 2023.
Indian families are becoming increasingly globalised and have shown a great appetite for investment migration in recent years. Three Indian immigration experts share essential insight into the Indian investment migration market and explain what Indian clients really want.
India is on track to become an economic superpower and is one of the hottest growth markets for investment migration. Immigration firms and consultants report record enquiries from the South Asian country, and according to Henley & Partners, around 8,000 millionaires left the country last year. Wealth diversification, access to markets, along with better education opportunities and greater mobility, are key motivators for Indians to invest in foreign countries. While India's migration market had long been focused on the US, today's investors are showing interest in a greater number of destinations.
Growth story
A country with 1.42 billion inhabitants, India's story is one of growth and expansion. After decades of socialism, India implemented wide-ranging economic reforms in the early 1990s that had a positive impact on growth, consumption, urbanisation as well as wealth creation. At the start of the 21st century, India recorded an annual GDP growth of 6% to 7%, and from 2013 to 2018, India was the world's fastest growing major economy, surpassing China.
In 2022, despite a slew of challenges including macroeconomic headwinds stemming from Russia's war in Ukraine, elevated crude oil prices and tightening liquidity globally, India's economy continued to outperform most of its global peers. The IMF expects growth of 6.8% for the 2022/23 period – in the G20 only Saudi Arabia will grow faster. A recent Morgan Stanley report finds that the country has the conditions in place for an economic boom by 2030. Fuelled by investments in manufacturing, the energy transition, and the country's advanced digital infrastructure, India will likely grow into the world's third largest economy by the end of the decade as its GDP is going to double to US$7.5 trillion.
India's rich
In 2023, India will likely surpass China as the most populated country, and by 2030, it will be home to 1.5 billion people – a market full of potential and too big to be ignored. More importantly, the number of wealthy individuals in India is on a steady rise. According to Knight Frank India, ultra-high-net-worth individuals increased by 11% in 2021 to more than 13,600. This was the highest percentage growth of any country in the Asia-Pacific region, with Knight Frank citing "equity markets and digital adoption as factors driving growth in the super rich category of India". By 2026, some 19,000 Indians are projected to have net assets of $30 million, while the number of individuals with more than US$1 million is expected to surge by 77% between 2021 and 2026.
Why invest abroad?
With so much growth at home, it begs the question why are Indians interested in investing and moving abroad? Ravi Kanth Gangishetty, CEO and founder of RK Global Fortune Consulting, says India's wealthy elite "thinks indeed twice today to move out of India". While India has grown by leaps and bounds in the last 25 to 30 years, and "there are lots of new business and investment opportunities available," he says, environmental concerns, low quality of life, corruption issues and weak regulation are major factors in people's decision to emigrate.
Varun Singh, managing director of Xiphias Immigration, also admits that "India's growth story remains strong", and in-country consumption holds great promise for businesses seeking high-yielding investments. "However, the aspiration of families to become cosmopolitan and transnational, as well as their desire to diversify their financial assets globally, is driving families to migrate internationally through investment," he says.
Client profile and motives
Investor migrants from India are a diverse mix of business owners, new-age entrepreneurs, corporate executives, and skilled professionals. As diverse as their background, so too are their motives. A top priority of Asian parents is the desire to give their children the best education possible. Many of India's second and third-generation business owners send their children abroad to study and to gain valuable work experience before asking them to return home and join their parents' companies.
"Diversification of geographical risks, in terms of wealth portfolios and access to developed nations" is another driving force for well-established businesspeople and corporate executives, according to Sumit Singh, Managing Director of Xumit Capital. He also mentions proper retirement planning with enhanced quality of life and access to good health care, as well as the prospect of easier travel. An Indian passport provides visa-free access to only 60 nations, mostly in Asia, Africa, and the Caribbean.
Investor migrants under the age of 35, meanwhile, are predominantly start-up entrepreneurs who want to scale their companies. They are driven by the desire to relocate or set up their businesses in the most conducive start-up ecosystem. Indian start-ups often have foreign investors, and for many it is a logical choice to move their business closer to investors and venture capital. Besides, in India, the ease of doing business hasn't improved much despite various initiatives by the Modi government.
Destination appeal
English-speaking nations are the first choice of Indian investors, and the US has long been the dream destination of many Indians. The UK, Canada, Australia, and New Zealand are equally sought-after destinations, while Singapore and Dubai are also on the radar of investor migrants.
Meanwhile, families are becoming more open to relocating to Europe, and European nations such as Portugal and Greece, where English is still widely spoken, are actively considered.
In addition to the language factor, the size of the Indian diaspora in the destination country is also playing a role in Indian's investment migration decisions. According to a UN report, 18 million people from the country lived outside their homeland in 2020 – almost half of them in the US or the Gulf region. All experts feel this is an important factor that should not be underestimated. For example, says Gangishetty, many Indians are aware that the CEOs of several top US IT companies are from India, so they send their children, especially those studying IT and software development, to the US for their higher education.
Preferred investment routes
Traditionally, Indians relied on student or employment based visas if they wanted to spend extended periods abroad. However, as a result of changing migration policies, in combination with the Covid-19 pandemic, India's upper class has come to appreciate the more predictable and permanent nature of investment migration programmes.
From all the options, residency pathways are often more popular among Indian investors as India does not allow dual citizenship, unless investors opt for the Overseas Citizenship of India (OCI) option, an immigration status permitting a foreign citizen of Indian origin to live and work in India indefinitely.
The EB-5 visa to the US is still the most sought-after programme by the Indian HNI community, but other pathways are actively considered. "For Indians with entrepreneurial bent, Canada is the best destination for migration. Federal and provincial programmes have different dynamics and different level of engagements, which suit many business people in India," says Sumit Singh. However, he highlights most Indian investor migrants want to "avoid business risks and thus prefer to be a sleeping-partner in a venture".
He has also noticed a spike of interest from Indians in the residency programmes of Portugal and Greece, mostly due to "the ease of investment" as real estate is the favourite asset-class of Indian families.
Attracting Indian HNWIs
Asked about cultural differences, Varun Singh comments: "Indian investor migrants are a tad different than investors from other countries." Since they are not yet very familiar with the concept of investment migration, they take a little longer to decide, he explains. Moreover, Sumit Singh says, Indian investors are "risk-averse by nature". He feels more awareness campaigns and roadshows in India would help in winning investor trust.
Varun Singh, meanwhile, points out that foreign immigration consultants who want to attract Indian high-net-worth clients need to promote the destination country first, as this is still the primary factor driving the migration decision. To many, the investment route and the project are of secondary importance, while success stories of other Indians and the presence of Indian culture are elements that leave a mark on Indian investors and have the power to influence an investor's decision.
Overcoming challenges
Once a decision has been taken, Indian investor migrants must overcome several obstacles in order to start their migration journey. Before 2004, transferring money overseas was a cumbersome procedure involving numerous approvals from the Reserve Bank of India. Although India has liberalised foreign exchange transactions, Indian residents are only allowed to remit $250,000 per year. "This means investors take two to three years to deploy their capital overseas. Furthermore, not many Indian banks are supportive of such large transactions for migration purposes," Sumit Singh explains.
Another challenge revolves around the source of funds requirements. India is still a cash-rich country and proving the source of funds is quite often a problem for investors who either own property or inherited large sums of money. Moreover, the experts point out, with so many hurdles in the way, even genuine Indian investors are sometimes not willing to wait and invest in a process, which can take years depending on the destination country.
Future attraction
Looking to the future, all experts believe demand for investment migration from Indian nationals will remain high. There is also the expectation that the new generation of start-up programmes in developed countries such as Canada, the United Kingdom, Australia, and others will appeal to Indian entrepreneurs. "Although India has been a great haven for new startups, new entrepreneurs and innovators are looking to launch their start-ups in developed markets not only for the environment and infrastructure they provide, but also for market access," says Varun Singh. Gangishetty, meanwhile, noticed also the "reverse trend" of US Green Card holders of Indian origin migrating back to India. India's economic growth has created a lot more opportunities in recent years, making moving back a much more attractive option today.