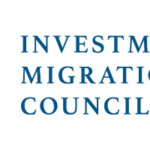 Website IMCouncil Investment Migration Council
The Investment Migration Council (IMC) is the worldwide forum for investment migration, bringing together the leading stakeholders in the field. The IMC sets global standards, provides qualifications and publishes in-demand research in the field of investment migration aimed at governments, policy makers, international organisations, and the public. It is an impact focused Swiss based (non-profit) membership organisation in special consultative status with the Economic and Social Council of the United Nations since 2019 and registered with the European Commission Joint Transparency Register Secretariat (ID: 337639131420-09).
The IMC is growing its team and we need your help to recommend a content writer with editorial and journalism skills, the position is remote based and flexible and would suit someone with excellent English language skills, an interest in migration issues and the ability to write content for our website on matters relating to investment migration.