Worldwide: Mimoun Assraoui becomes Latitude Group CEO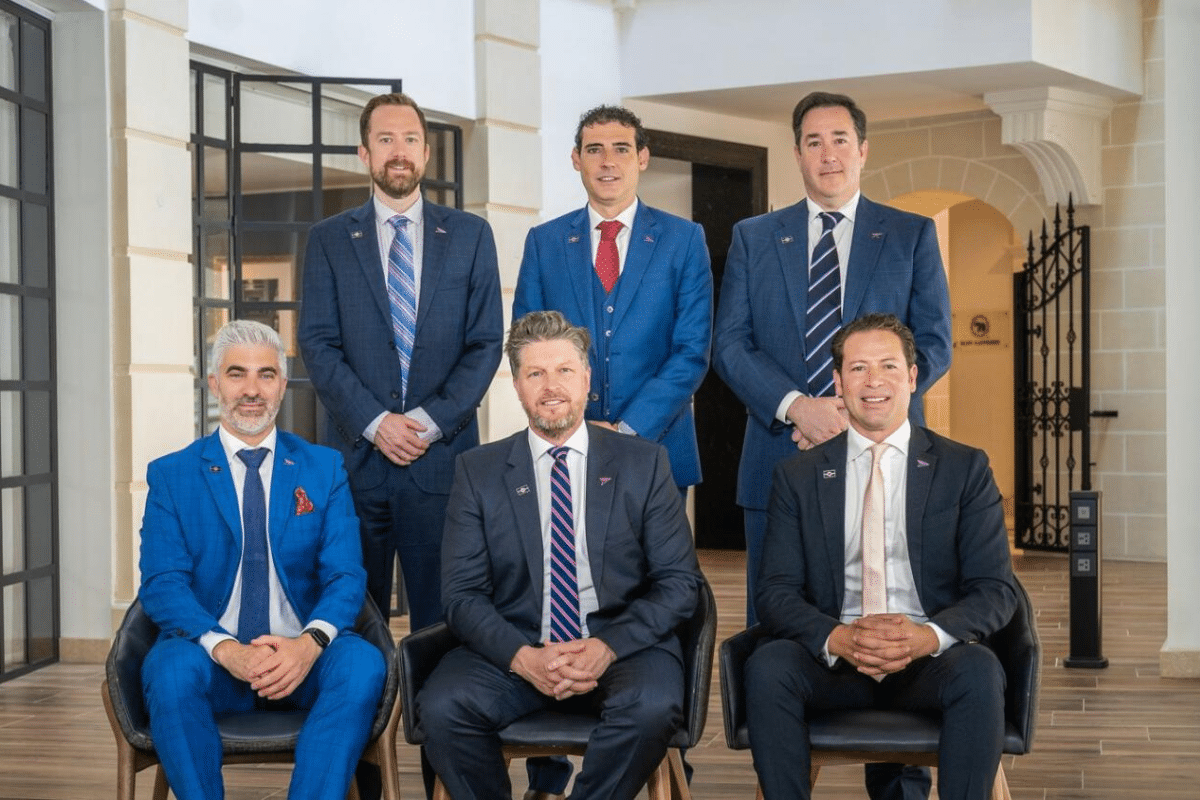 Source: khaleejtimes.com
Published: 25 September 2023
Latitude Group is pleased to announce important changes to its leadership structure. Eric Major will transition to executive chairman to spearhead strategic growth initiatives, while Mimoun Assraoui will take on the role of Group CEO to lead over 20 offices worldwide
Latitude Consultancy Limited, or Latitude Group, global experts in residency and citizenship, has announced some exciting changes to its leadership.
Eric Major will be handing over the reins as the CEO effective October 1st to assume the position of executive chairman and lead the firm's strategic direction and future growth initiatives.
Under Major's leadership, Latitude Group completed a successful merger in 2018 with RIF Trust Investments LLC (RIF Trust) to expand its footprint in the important Middle East market, which tripled its sales force. The merger was the first of its kind in the Residency and Citizenship-by-Investment (RCBI) industry and catapulted the two firms to becoming one the largest in the sector, with over 120 staff in over 20 countries. The firm's remarkable growth and success has made it an established brand name in the global RCBI industry.
As a pioneer of the industry with 30 years of experience, and in his new capacity as executive chairman, Major will bring his wealth of experience and vision to chart a course that includes an intensified focus on Government Advisory and Mergers and Acquisitions (M&A) opportunities. These strategic initiatives are aimed at fuelling the firm's already impressive growth trajectory to expand its product range and geographical locations.
Stepping into the role of Group CEO is Mimoun A. Assraoui, the current CEO of RIF Trust which is celebrating its tenth year in the RCBI industry. Mimoun Assraoui is a seasoned executive with a proven track record in expanding into new markets and driving new business. His leadership has been instrumental in the success of RIF Trust, which dominates the Middle East and Africa markets.
Mimoun Assraoui brings a fresh perspective and a forward-thinking approach to his new role as Group CEO of Latitude Group. His strengths lie in identifying growth opportunities, fostering innovation, and building strong relationships with clients and partners.
Assraoui's appointment reflects Latitude Group's commitment to nurturing talent from within the organization and ensuring a seamless transition in leadership.
"I am thrilled to take on the role of Group CEO at Latitude Group," said Mimoun Assraoui.
"I am excited to work alongside Eric Major, David Regueiro, our stellar management team, and talented staff globally to continue the firm's outstanding trajectory. Our focus will remain on expanding into new markets, exploring new opportunities, and delivering exceptional value to our clients."
Eric Major, as executive chairman, will work closely with Mimoun Assraoui and the executive team to provide strategic guidance and support for the firm's ambitious growth plans. His extensive network of industry contacts will be invaluable as Latitude Group continues to expand its presence on a global scale.
Commenting on his strategic role, Eric Major said: "I am looking forward to taking on the role of executive chairman at Latitude Group. We have achieved remarkable success over the years, and I look forward to continuing our journey of growth and expansion. With a strategic focus on government advisory and M&A opportunities, we aim to further solidify our position in the market and provide exceptional value to our clients."
The board of directors at Latitude Group is confident that this leadership transition will pave the way for a new era of growth and success. The firm remains committed to its core values of integrity, innovation, and client-centricity, which have been integral to its rise in the RCBI industry.