Crossing Borders Issue 3, 2020
| | |
| --- | --- |
| The IMC Bulletin | |
| Volume 5 Issue 3 | |
| | |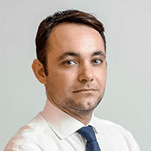 Welcome to the Final Edition of this year's Crossing Borders – our on-line magazine which brings together a selection of short articles, some taken from the 3rd IM Yearbook.
Reflecting on this year's events, we can say that this was a very challenging year during which the world experienced an unprecedented socio-economic crisis. The IMC has reacted to the changes that were forced upon us and the Secretariat team, Governing Board, Regional Representative Offices and Advisory Committee has been keeping very busy adapting which I am very grateful for.
We launched the IMC Streaming Service, which has been bringing together the IM community virtually. We have also made the Certification in Investment Migration more accessible to practitioners, by introducing great discounts – to this I would also like to add that we have been working on creating new modules and a new flexible study format, which will be launched in the coming weeks. Therefore, I encourage you to keep an eye out on this space.
The IM Yearbook 2020/21, the leading publication of the sector, has been also recently launched and in addition to the great articles featured in this bulletin, we encourage you to downloadyour own copy.
And now, let me introduce to you the interesting articles that were picked for this issue. We start off with an article by myself, during which I share my thoughts on challenges, opportunities and outline the IMC's future plans. The Malta Parliamentary Secretary for Citizenship and Communities, Alex Muscat, provides insights into the country's decision to revamp its programme. Michael Krakat's article looks into the growth of the global standards of migration; while Bob Kraft talks to us about his EB-5 journey, the current situation in the US and about future investment opportunities. Dr Elena Basheska looks into the legal battle brewing in the Eu and sheds light on the European Commission's arguments and explains why the EU's top courts should clarify EU Law. The last article for this year's edition is written by Eddy Leviten, who looks into due diligence as the cornerstone of any citizenship programme.
I will leave you now to your reading and in the meantime, I would like to take this opportunity to wish you Happy Holidays and a new year filled with prosperity and success.
Stay safe and healthy,
Bruno L'ecuyer
Chief Executive
Bruno L'ecuyer

Talking Economic Impact and Opportunity 

Investment migration has gotten plenty of public and media attention in recent years; however, the industry's economic benefit has been largely kept on the sidelines. Bruno L'ecuyer, CEO of the Investment Migration Council (IMC), shares his thoughts and opinions on the challenges, opportunities and outlines the organisation's … 
Read more >

Alex Muscat

Alex Muscat, Malta's Parliamentary Secretary for Citizenship and Communities, provides insights into the country's decision to revamp its Individual Investor Programme and shares his thoughts on the European Commission's decision to launch infringement procedures against the country …

Michael B. Krakat

CBI: Price based global standards for migration, no longer limited nor marginal

Global markets for membership entitlements are experiencing exceptional growth, with Citizenship by Investment ('CBI') as direct admissions absent meaningful (or any) naturalization requirements being the sole driver of entire countries and perhaps, to some extent, regions. CBI market logic is extending….
Read more >

Robert Kraft

An Entrepreneurial Difference

Robert Kraft spent 40 years running companies before he started working in  the EB-5 industry. Through his regional centre, he has raised investor money for projects as diverse as aircraft engines, student dorms, specialised  business centres and hotels. He talked to the IM Yearbook about his EB-5  journey …   

Elena Basheska

Why the EU's Top Court Should Clarify EU Law

A legal battle is brewing in the EU as the European Commission has taken action against Cyprus and Malta over their citizenship-by-investment programmes. Elena Basheska sheds light on the Commission's arguments and explains …
Read more >

Eddy Leviten

How We Conduct In-Country Checks In A Covid World

Trust and confidence matter more than ever in a world turned upside down by the pandemic. As the world struggles to find a way out of the current crisis, there is much that can be learned from what happened in the run-up to Covid-19 taking hold and in the subsequent reaction of governments businesses …
We are happy to welcome 21 new members from 14 countries.
Adrian Faccio
Alistair Schembri
Badsha Fahad
Bornaly Mahadee
Dan (Cecilia) LI
Evgeny Pavlov
Ian Horsburgh
Ma Margarita Santayana Kilayko
Margaret Barlow
Maxwell Chang
Paddy Blewer
Philip Paschalides
Reza Motalebpour
Rogelio Caceres
Salim Takieddine
Sebastien Pham
Serhan Aysever
Stuart Ferguson
Terri Granot
Thi Tam Goiset
Veronica Cotdemiey
Zhiyong Fang
If you've missed a broadcast, you can catch up on our Youtube Channel here.
Subscribe to our channel today!
Geneva


London
New York
Caribbean
Hong Kong

The Worldwide Association for Investment  Migration

Organisation in special consultative status with the Economic and
Social Council of the United Nations since 2019

European Commission Joint Transparency Register Secretariat ID: 337639131420-09