Crossing Borders Issue 3, 2021
| | |
| --- | --- |
| The IMC Bulletin | |
| Volume 6 Issue 3 | |
| | |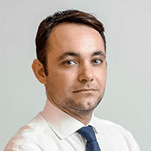 Welcome to this year's 3rd edition of Crossing Borders, our online magazine, publishing sharp, to the point articles for your reading pleasure.
The second quarter of 2021 was certainly positive, witnessing countries speedily roll out vaccines thus reducing hospitalisations.  Countries are starting to ease restrictions and going back to the normality we once were in.
Now, I would like to take this opportunity to invite you to mark your 2022 calendars for the in-person Investment Migration Forum which will be held in Brussels, Belgium between the 6th – 9th June 2022. We cannot wait to be able to host you and get together again after a 2-year absence.
Moreover, we are excited to announce that the 4th edition of the leading industry publication – The IM Yearbook 2021/22 – is to be published in December and unveiled at a potential in-person IMC event in Dubai.  We are very excited about the significant improvements we will be making, ensuring this edition is even more special.  If you would like to feature in this coming edition to raise your firm's profile and reach a prime target audience of top industry influencers, contact us for more information.
And now let me introduce you to the interesting articles that were curated for this issue. We start off with the Chairperson of the Investment Migration Council, Andres Solimano, who discusses the role of investment migration when tackling development changes. In the next article, I discussed with Newsweek, the balances within the new paradigm of global investments. We then proceed to an article written by Steven Pepa, who explains the recent evolution in investment migration, choosing the best migration fund for investors. In the fourth article, Roderick Cutajar, explains the importance of Due Diligence within the RCBI industry. And finally, this issue's last article, Noreen Hogan, highlights the need for investors to do their homework and vetting when it comes to choosing their EB-5 regional centre they plan to work with. 
I will leave you now to your reading and until we meet again soon, stay safe and healthy, 
Bruno L'ecuyer
Chief Executive

Bruno L'ecuyer

Creating a bridge between the industry and policymakers


What is the Investment Migration Council's (IMC) vision and some of the major milestones that you have achieved so far? Investment migration today comprises various citizensh…..


 

Andres Solimano

Investment Migration's Role in Tackling Development Changes

The current global environment poses both opportunities and challenges to investment migration. As the global North is making important progress in controlling the pandemic and re-starting their economies, many countries in…

Steven M. Pepa

Evolution in the investment migration industry; choosing your migration fund

As any industry player will tell you, the investment migration industry has traditionally been about lifestyle choices. Investors obtain their second citizenship or permanent residency solution usually after purchasing a compliant real…..


Noreen Hogan

The Importance of EB-5 Due Diligence

Investors need to do their homework and vet the regional centre they plan to work with, writes Noreen Hogan, President of CMB Regional Centers. She recommends non-vertically integrated EB-5 projects and debt-based investments as opposed to equity structures to minimise the financial risk…..

Roderick Cutajar

The Importance of Due Diligence within the RCBI Industry

Within the Residency and Citizenship by Investment sector, multiple actors ranging from accredited agents, service providers as well as the relevant authorities are tasked with conducting and…
We are happy to welcome 13 new members from 13 countries.
Achim Heuser
Adefaramola Adegunle
Asim Mahmood
Huynh Apple
Irina Valek

Kam Ming Yip
Kambiz Eli Akhavan
Lisa Chanesman
Manish Paitka
Michael Wolf

Tianyi Chen
Wei Liang (William) Lee
Xavier Montesdeoca
]

If you've missed a broadcast, you can catch up on our Youtube Channel here.
Subscribe to our channel today!
Geneva


London
New York
Caribbean
Hong Kong

The Worldwide Association for Investment  Migration

Organisation in special consultative status with the Economic and
Social Council of the United Nations since 2019

European Commission Joint Transparency Register Secretariat ID: 337639131420-09