The IMC Bulletin Issue 1, 2018
| | |
| --- | --- |
| The IMC Bulletin | |
| Volume  3, Issue 1 | |
| | |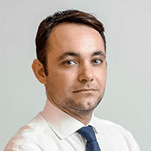 Welcome to our first issue of the IMC Bulletin for 2018. I hope that this newsletter finds you rejuvenated and excited for the year ahead. 2017 was a busy year for investment migration, and 2018 will undoubtedly bring on a whole new set of challenges and opportunities. The IMC Bulletin will continue to bring you insightful perspectives and news, and would like to remind all members that you have an open invitation to contribute to future editions.
In this first issue we discuss the increased tourism and migration to Chile; Italy's new Investor Visa; projections that Grenada CBI's programme will continue, if not exceed, its impressive performance it showed in 2017; and Australia's laws around multiple or dual citizenship and its implications for citizens who wish to run for parliament. The issue also explores if the EB-5 Program will continue to be competitive globally in 2018; and the robust due diligence operations necessary to vet Chinese immigrant investors.
On a separate note, I would like to take a moment to announce that that this year, The Investment Migration Forum will take place form 4–6 June at the Grand Hotel Kempinski, Geneva. Those of you who are familiar with the Forum will know that it is the single most important industry event held to unveil the latest thinking, developments and new programs. This year we are expecting over 300+ participants from over 40+ countries; please consider this fair notice to book time out to come and network with other industry professionals, senior government officials, academics and thought leaders.
Furthermore, we are please to offer 2 for 1 on delegate passes for a limited time.
Wishing you a prosperous year ahead!

Bruno L'ecuyer
Chief Executive

Articles from our Members
Prof. Andres Solimano

Migration To an Emerging Economy: The Case of Chile

The Chilean economy has undergone a rapid transition from an economy with a per capita income of around 7,000 dollars in the early 1990s to a country with an income per head of near 25,000 dollars in 2017. This has followed two to three decades of rapid economic growth and internal transformation. Now the country is a member nation of the OECD and has the highest level of income per person in the Latin American region. Macroeconomic indicators … Read more >

Stefano Firpo

Italy Broadens its Borders to Foreign Investors

Competitiveness and attractiveness of Italian industry leads revamped economic growth of our Country.  Going on with its path aimed at attracting international flows of human and financial capital, Italy broadens its borders to foreign investors. After the launch on June, 24th 2014 of the Italia Startup Visa (ISV) program, which facilitates the visa issue procedure for highly qualified non-EU entrepreneurs who intend to build up an innovative start-up in Italy…. Read more >

Marion Suite

The Way Forward for Grenada's Citizenship Programme in 2018

Grenada's Prime Minister and Minister of Finance in presenting the country's 2018 Budget, noted that Grenada's Citizenship-by-Investment (CBI) Programme has exceeded all expectations in 2017 and is now regarded as one of the highest-rated CBI programmes in the world. An impressive performance is projected for 2018 not only because of increasing recognition of… Read more >

Michael B. Krakat

Between the Local and the Global: Plural Citizenship in Australia

Since Section 17 of the Australian Citizenship Act has been repealed on 4 April 2002, Australians no longer lose their citizenship when acquiring the citizenship of another country. The 116-year-old Section 44(i) of the Australian Constitution, however, still forbids anyone holding plural (dual or multiple) citizenship from running for Parliament. In the wake of Australia's still ongoing "dual citizenship crisis", the High Court of Australia in its …. Read more >

 Edward Beshara

Will the U.S. Residency by Investment EB-5 Program be Competitive Globally in 2018?

I am positive the Direct EB-5 and Regional Center EB-5 program will continue even though the program is in a state of flux and the predictability of the date of proposed changes is uncertain. There are hundreds of EB-5 Regional Center projects that have started and continue to receive EB-5 investors so that the investors may achieve their U.S. permanent residency for the minimum investment amount of USD 500,000. …. Read more >

Michael Cheng

Robust Investment Immigration Due Diligence in China

In the US alone, Chinese immigrant investors constitute almost 85% of all EB-5 allocations. By the end of August 2017, 3,339 overseas Chinese fugitives were captured from more than 90 countries, recovering around USD 1.41 billion, with 628 of these being former officials. As such, it is imperative to conduct robust investment immigration due diligence on potential Chinese immigrant investors to verify their integrity and assure their wealth …. Read more >
We are happy to welcome 15 new members from 9 countries.
Ahsan Khaliq
Andrej Beuth
Brandon Meyer
Can Gunay
EXIGER LLC
Frederic Villa
Keith Laferlal
Latitude Consultancy Ltd.
Maria Roberta Vella
Mark Laferla Jr.
Mimoun Assraoui
Nicholas Gouder
Palat K.Venkateswaran
Sarah Martin
Sarrah Sammoon
Waqas Riaz

Important Events for your calendar
The Investment Migration Forum 2018

The must-attend 'who's who' forum of the global investment migration industry, where all the leading players unite to unveil the latest thinking, developments and new programs. Be part of this unique forum and experience first-hand valuable information and excellent networking opportunities. Read more >
Las Vegas EB-5 & Global Investment Immigration Convention

Las Vegas EB-5 & Global Investment Immigration Convention at the luxurious Bellagio Resort & Casino in Las Vegas on Jan. 26-27. Read more >
Investment Immigration Summit MENA

Join us for the 4th Annual Investment Immigration Summit MENA (IIS MENA) on 25-27 February 2018 in Dubai… Read more >
Global Residence and Citizenship Conference

Henley & Partners is pleased to host its 12th annual Global Residence and Citizenship Conference in Dubai in November 2018… Read more >
| | | |
| --- | --- | --- |
| | | |
| | | |
| | The Worldwide Association for Investor Migration and Citizenship-by-Investment | |