The IMC Bulletin Issue 1, 2019
| | |
| --- | --- |
| The IMC Bulletin | |
| Volume  4 Issue 1 | |
| | |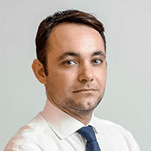 Let me start the year by asking this: How many unregulated industries can you think of which store sensitive data, deal with government officials and control the international flow of capital? 
Zero! 
So it's little wonder that the investment migration industry is often in the firing line. And whilst much of the criticism levied at the industry is flawed and/or biased, by committing to a programme of best practice and setting our own professional standards we can ensure that our 'permission to operate' is not jeopardised. 
Which is why I am excited to start the year with news that we will be launching IMC Education and Training imminently. Establishing a framework of certification and accreditation will demonstrate the transparency and responsibility to which our industry must adhere. (Thus enhancing our commitment to standards and educating those who work in the industry to a common set of values and professional practices, both of which come under constant scrutiny.) 
This programme leads to professional status within the IMC and is the benchmarked professional level for those working in the IM industry. This is the first global Investment Migration course of its type at this level and it is specially designed for those working in the industry. 
Imagine potential immigrant investors asking service providers "Are you certified?" before even considering their services. Imagine your companies telling potential recruits they need a diploma in IM to be considered for management positions. I know many of you find it difficult to find experienced and trained staff; more often than not you have to provide some sort of internal training which is incredibly costly and takes away valuable time from your own schedules. 
Moreover, with a culture of qualified professionalism prevalent across the industry, we can begin to isolate independent incidences of misconduct and unethical behaviour that has been judged, unfairly, to be representative of the industry. Whilst we all agree that such accusations are often fabricated, we are unable to sufficiently rebuke them without an educational framework that is the cornerstone of responsibility. 
The new framework created by the IMC will cater for all levels of background and experience: a certification in Investment Migration, a Diploma and a Post-Graduate Diploma. All courses will be delivered through a flexible range of learning methods to enable individuals to study in a way that complements their lifestyle and will be supported by a world class on-line Learning Management System and accredited by a respectable UK university. 
To learn more details, go to investmentmigration.org/education/ and be sure to read Bill Howarth's article outlining the details and necessity for training in our industry in this edition. 
Leading on from this, I also study the ethics related to globalisation and free movement in my CIP Forward piece. 
In other news, you may have read an OECD report on investor migration and tax evasion. Of course, we agree with the OECD that individuals should be prevented from using such programmes to avoid accurate CRS reporting or to engage in financial crimes. But is the problem so prevalent that it warrants the OECD to publish a 'black list'? Read our article by Sir Ronald Sanders who updates the IMC on what we can expect from its publication. 
Other articles in our first newsletter for 2019 come from Pav Bassi, Head of Immigration at Astons, who will discuss the process of the UK Tier 1 investor visa and what qualifies for the right investment, which is especially pertinent after the recent announcement (and subsequent U-turn) to review this route to UK residency by the UK government in November last year, and from Savvas Savvides, a Partner of the office of Michael Kyprianou & Co LLC Law Firm, who explores the entire truth concerning Swiss Franc loans and how they may impact the global economy. 
Wishing you a happy and successful 2019!

Bruno L'ecuyer IMCM
Chief Executive & Member of the Governing Board
Sir Ronald Sanders

The Coming OECD Black List

Reports are wrong in stating that eight Caribbean Community (CARICOM) countries are on a 'black list' recently released by the Organisation for Economic Cooperation and Development (OECD) over Citizenship by Investment (CBI) and Resident by Investment (RBI) schemes that they operate…
Read more >

The Need for Standards, Education and Qualifications in the Investment Migration Industry

More than ever before the global Investment Migration (IM) industry needs to demonstrate transparency, responsibility, high standards of integrity and enhanced due diligence processes, given the levels of scrutiny, comment and challenge currently being experienced…
Read more >

Pav Bassi

The Tier 1 Investor Visa and Qualifying Investments

The UK Tier 1 Investor Visa still remains to be one of the most sought-after visas in the world. According to Home office statistics ending March 2018, UK Tier 1 Investor Visa applications rose by 11% from the previous year, and there appears to be no signs of demand slowing down amid the hysteria of Brexit…
Read more >

Savvas Savvides


The Entire Truth Concerning Swiss Franc Loans

The Swiss Francs loan issue is not only of concern in our country, but was raised at a European level, as evidenced by the countless pending cases, with the result that this matter attracts a high degree of interest.
Read more >

Bruno L'ecuyer

The world is changing – globalisation has become an irreversible norm. We live in a time of unprecedented global peace, a new Pax Romana where conflicts are more often resolved through sanctions than kinetic warfare. The private sector has been far more successful than nation states at eradicating diseases like polio and malaria (witness the work of the Bill & Melinda Gates Foundation, for example)…
Read more >
We are happy to welcome 60 new members from 22 countries.
Ajay Kuriakose Jacobs
Ali Alalawi
Anastasia Yianni Mikhaylova
Andreas Keller
Angelos Nikolaides
Anna Nechai
Anthony Fenech
Anthony Rutter Giappone
Bency Thomas
Carlos Medeiros
Caroline Grech
Ceri Pratley
Chen Qin
Christian Farrugia
Christina Borg DeBono
Christina Georgaki-Charavgi
Christopher Ward
Datin Sharifa Ikhlas Syed Ismail Aljaffree
David Borg
Dominique-Laurent Szymura
Duarte Costa
Eliza Sergiou
Elizabeth Edwards
Emilie Exty
Eugene Filimon
Evie Kyprianou
Florentina Michail
George Kallinicou
Giselle Liliana Bru
Hangama Wanner
Hanna Akar
Ilona Ruda
Ivan Rudyi
Jean Paul Fabri
Jean Philippe Chetcuti
Jessica Debono
Josette Gabourel
Jude Clemoes
Juliet Zhu
Jusztina Rebeka Juhasz
Liene Vitola-Evele
Luana Scicluna
Mehmet Derya Adiguzel
Neda Azarmehr
Neity Maddock
Nina Nikolova
Raheel Sheikh Rashid
Sabah Al Kazzaz
Sachit Kumar
Sandeep Prabhu
Sandro Attard
Satish Patel
Sheldon Labuschagne
Simon Huxford
Stefan Pavlov
Trafford Busuttil
Varis Sayed
Yayoi Ashikaga
Yi Koon Tan
Yiannis Fanides
The Investment Migration Forum 2019

The must-attend specialised global gathering for the investment migration industry. Renowned academics, government officials, representatives of international organisations, as well as the world's leading professionals will be gathering once again in Geneva for an exceptional Forum. Be part of this unique environment to network and hear first-hand valuable insights from visionary experts.
Read more >
Join the IMC in Mumbai & Dubai as IIUSA Kicks Off their 2019 Global Banquet Series

IIUSA will host the next two events of their Global Banquet Series in Mumbai, India (Feb. 20) and Dubai, UAE (Feb. 24).
Read more >
Investment Immigration Summit Mumbai

Organised by Beacon Events, Investment Immigration Summit Mumbai is the leading immigration conference in India, attracting hundreds of India's top immigration agents & consultants, private bankers and wealth managers, international immigration law firms, and government officials from around the world.
Read more >
Investment Immigration Summit Dubai

Organised by Beacon Events, Investment Immigration Summit MENA is the leading immigration conference in the Middle East, attracting hundreds of MENA's top immigration agents & consultants, private bankers and wealth managers, international immigration law firms, and government officials from around the world.
Read more >
Global Citizenship Conference

The 13th annual Global Citizenship Conference has become the world's largest and most significant gathering on investment migration, bringing together industry leaders, top-tier international service providers, and senior government officials.
Read more >

Geneva


London
New York
Grand Cayman

The Worldwide Association for  Investment Migration

European Commission Joint
Transparency Register Secretariat
ID: 337639131420-09