About the Workshop
The Investment Migration Council with the support of the Office of the Prime Minister is pleased to present the 3rd Annual Malta Workshop on the 7th October 2019. Incorporating feedback from previous successful events, the programme has been specifically tailored to address crucial issues that the industry is currently facing as well as update delegates on noteworthy industry developments.
ProgrammeHighlights
Brexit Update
The Importance of Education and Training Programmes
Due Diligence Keynote
Security Issues Concerning IM Programmes
The Economic Impact of the Malta Programmes
Keynote from the Hon. Julia Farrugia Portelli
Who Should Attend
Lawyers, Financial Services Practitioners, Bankers, Accountants, Family Offices, Wealth Managers, Real Estate Agents, Property Developers, Investment Advisors, Luxury Yacht Brokers and Insurance Providers – all who are involved in Global Citizenship planning will find this a stimulating and beneficial workshop.
Why Attend
This half-day workshop brings together key industry stakeholders and covers a variety of highly topical subject matters which are of interest to the academic, professional and government community.
After learning from top-tiered industry professionals, the end-of-day cocktail reception provides delegates with additional opportunities to network amongst leading practitioners, senior government officials, academics, suppliers, potential clients and industry colleagues.
CPD Accreditation
The Malta Workshop has been independently reviewed and certified as conforming to university accepted Continuing Professional Development (CPD) guidelines. A CPD Certificate of Attendance may be requested at the end of the workshop.
Partnership
A limited number of partnership opportunities are available for highly respected firms to contribute to this unique workshop and to improve their visibility. For further information please contact [email protected]
Speakers

Petra Weingerl
Assistant Professor University of Maribor Slovenia

Mark Vella
Head – Business & Marketing BOV Asset Management Limited Malta

Matjaž Tratnik
Professor University of Maribor Slovenia

Charles Mizzi IMCM
Chief Executive Officer Malta Residency and Visa Agency (MRVA) Malta

Kieron Sharp
Chief Executive FACT United Kingdom

Dimitry Kochenov IMCM
Chair in EU Constitutional and Citizenship Law, University of Groningen, Netherlands

Suryapratim Roy
Assistant Professor Trinity College Ireland

Jonathan Cardona IMCM
Chief Executive Officer Malta Individual Investor Programme Agency (MIIPA) Malta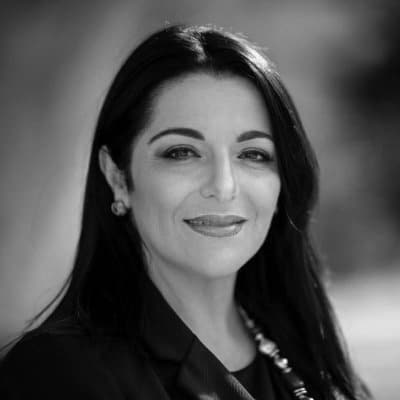 Julia Farrugia Portelli
Parliamentary Secretary for Reforms, Citizenship and Simplification Government of Malta
John Andrews
Contributing Editor The Economist United Kingdom

Chris Munz IMCM
Chief Development Officer Investment Migration Council Switzerland
Programme
Registration & Light Lunch Buffet
In Association with MIIPA
Opening Address by Chair
John Andrews, Contributing Editor, The Economist, United Kingdom
Special Keynote
Julia Farrugia Portelli, Parliamentary Secretary, Government of Malta
Professionalising IM: New Qualifications for the Industry
Chris Munz IMCM, Chief Development Officer, Investment Migration Council,
Switzerland
Rationale for an Educational Framework
New Qualification Features
Cert (IM) – the Essential Professional Designation
Vilhena Funds…Your One Stop Shop to Investments
Mark Vella, Head – Business & Marketing, BOV Asset Management Limited, Malta
Most Popular Investments for the Last Years
More Options are Now Possible
Final Comment
The MRVP in Numbers
Charles Mizzi IMCM, CEO, Malta Residency and Visa Agency (MRVA), Malta
Growth Statistics
Streamlining Operations for Maximum Efficiency
Our Strategy Moving Forward
Shaping the Future of Residence and Citizenship by Investment
Dimitry Kochenov IMCM, Chair in EU Constitutional and Citizenship Law, University of Groningen, Netherlands
Matjaž Tratnik, Professor, University of Maribor, Slovenia
Petra Weingerl, Assistant Professor, University of Maribor, Slovenia
Suryapratim Roy, Assistant Professor, School of Law, Trinity College, Ireland
Refreshments Served in the Foyer
In Association with MRVA
Next Steps for Investment Migration
Jonathan Cardona IMCM, CEO, Malta Individual Investor Programme Agency (MIIPA), Malta
EU Common Measures on the Investor Programmes
Towards a More Stringent Due Diligence
A Matter of FACT | A Fresh Approach to Due Diligence
Kieron Sharp, Chief Executive, FACT, United Kingdom
Utilising Data Effectively to Improve Reporting
Follow the Money – Identifying and Tracing Financial Transactions Including
Cryptocurrency
The Future of Due Diligence
Brexit: Its Implications for Britain and the EU
John Andrews, Contributing Editor, The Economist, United Kingdom