An Engine of Change, Evolution and Growth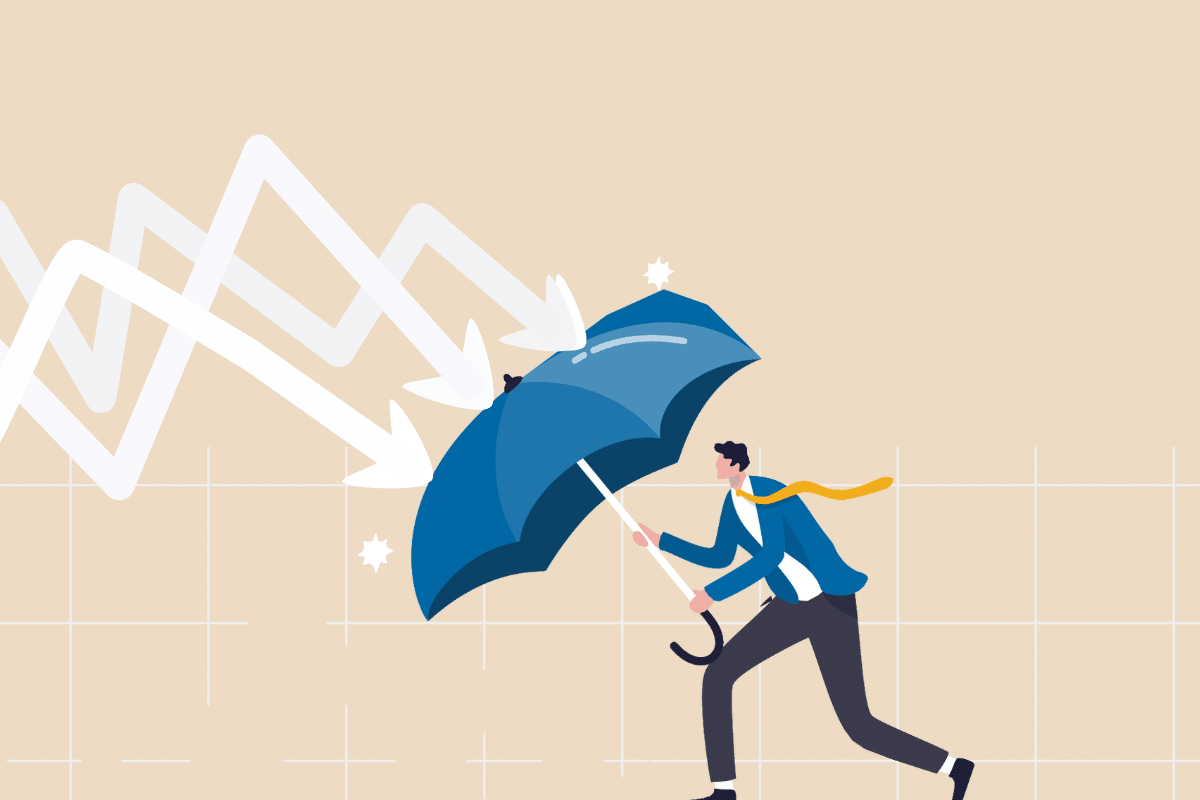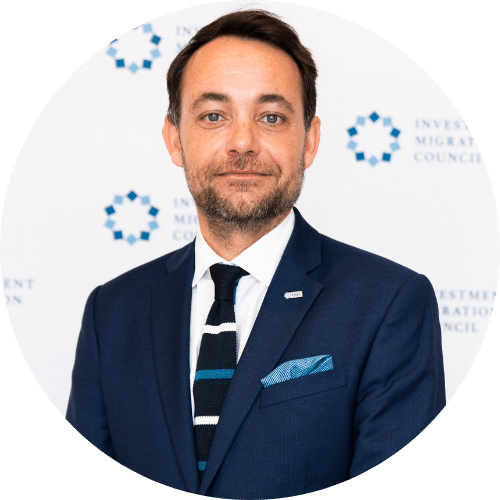 An article written by Bruno L'ecuyer FIMC, CEO & Co-Founder of the Investment Migration Council for the IM Yearbook 2023
Change is not the right term to describe what the world economy and world politics are experiencing currently. It is too small a word to capture the essence of what is happening. The ongoing pandemic, the war in Ukraine, the effects of climate change, supply chain disruption, energy crisis, inflation, higher interest rates and potentially a coming recession have created an unprecedented scenario for global migration.
Even wealthy countries are struggling with multiple cost-of-living pressures, while higher food and fuel prices are raising the prospect of unrest in poorer countries. Meanwhile, shifting alliances and value systems are creating a new global map of political and economic relations.
While it is still too early to say how all this will play out, it looks certain that trends which started to unfold throughout the past two years will only intensify. Topics such as diversification, regionalisation and the protection of national borders will continue to dominate the investment migration agenda in 2023 and beyond.
It seems more than likely that investment migration will continue to play an important role in attracting foreign investment and funding key government activities in several countries. After having to deal with the Covid-19 pandemic, many countries have little, or no reserves left to cushion the effects of the new crises.
The opportunity to raise revenue from investment migration – given that there is also limited room to increase taxes – will remain a major motivation for countries to retain or introduce investment migration pathways. However, at the same time, support for investment migration pathways by supra-national entities, including the European Union, is at its lowest level.
Reinventing an old concept
Investment migration is not a new phenomenon. Some industry experts point out that it was common in the Roman Empire to grant citizenship in exchange for money, while others say that in 17th-century France, under Louis the Great, it became a widespread practice to sell noble titles to affluent commoners to finance wars. Investment migration today is understood to have its origins in the Caribbean when St. Kitts and Nevis launched the first modern citizenship-by-investment pathway in 1984 as a tool for economic development.
Since then, the business model has quickly evolved and was developed further with Portugal's introduction of residency by investment. In 2010, four EU member states hosted residency pathways, just seven years later, nearly half of all member states established them. Today, investment migration is featured in immigration law in most UN recognised countries, albeit in different forms and shapes.
Globally, some 60 countries are actively promoting their pathways, with 30 of them being the most relevant and attracting the largest share of applicants. Countries such as the US, Canada, Australia, and the UK
all offering paths for immigrant investors
have long been among the favourite destinations for high-net-worth individuals.
Citizenship-by-investment pathways usually receive less than 1,000 applications per year. However, Turkey seems to be the exception, with around 7,300 new citizenship investors between 2017 and 2020. Residency by investment is the more popular choice. All pathways together are receiving tens of thousands of applications per year, generating billions in investments that are being mobilised to create jobs and encourage economic activity.
Revenue generator
Investment migration is estimated to generate €20 billion annually, and income from investment migration represents anything between 2% and 30% of GDP in some countries. While the economic impact of investment migration is marginal, investment migration income is a lifeline for smaller countries and microstates.
Countries typically offer not just one way to invest, but also a range of qualifying options, which can include investments in real estate, businesses, government bonds, stocks and investment funds, as well as deposits in a bank and donations to the government or to the public good.
Across the world investment migration has the catalyst for major infrastructural improvements, including resorts, harbours, airports, hospitals, office buildings, luxury residential developments and even an airline, which in turn have had a massive multiplier effect on the respective economies. Investment migration is not only influential in delivering cutting- edge infrastructure, investments into companies, start-ups and R&D programmes; it is also having the effect of generating whole new economic sectors that did not exist before their introduction.
While the macroeconomic impact of investment migration cannot be underestimated, international organisations such as the IMF urge governments to ensure that the funds are channelled towards productive investments that will pay dividends in the future and not be tempted to finance day-to-day expenses. The policymakers equally acknowledge that income from investment migration provides a vital source of funding for economically weaker countries.
Market pressure
While trends in global mobility have noticeably changed since the Covid-19 pandemic, they continue to be interrupted by the war in Ukraine. The market is feeling the absence of Russian citizens, with most countries suspending applications from Russian and Belarussian nationals when Russia invaded Ukraine, stating that the necessary due diligence checks cannot be carried out.
Turkey's path to citizenship for investors is the exception and has therefore seen a wave of Russian applicants in 2022 after initially catering primarily to Middle Eastern investors, including Iranians, Iraqis and Afghans.
To add a twist to the story, Russia pushed forward with plans to launch its own investment migration pathway and will accept applicants from January 2023.
Some analysts expect that primarily Chinese investors will take advantage of it. One reason is that Beijing is making it harder for its wealthy citizens to apply for investment migration visas in Europe and the US in a bid to head off potential capital outflows via residents looking to escape the country's zero-Covid policy. Chinese nationals, which long accounted for the majority of applicants to any pathway, have not disappeared. However, many agents report that their number has decreased.
Meanwhile, India, along with other countries in South-East Asia, is rising to the fore as an important source market. Some media outlets already called it "the Great Indian Investment Migration". Although India is experiencing strong economic and population growth, the country's infrastructure has not kept up with this expansion. The result is that air, water and noise pollution are part of everyday life in India's megacities and are often cited as reasons why Indians consider investment migration pathways.
EU challenges
Meanwhile, investment migration is facing a barrage of criticism from policymakers in the European Union. One reason for the opposition is that citizenship and residency pathways in one EU country automatically confer rights concerning all EU member states. These rights include free movement, the right to vote, consular protection, and access to the internal market. In addition, EU policymakers argue investment migration poses risks of money laundering, security, tax evasion and corruption. The perceived lack of transparency and non-established harmonised governance practices across member states operating exacerbate such concerns.
In 2020, the European Parliament has called on EU member states to phase out their schemes, while in March 2022, the European Commission recommended that member states operating investor citizenship pathways should terminate them immediately, while it looks to regulate residency pathways in a stricter way. Moreover, two years after it first initiated infringement procedures against Malta over its investor citizenship, the European Commission referred the case to the Court of Justice of the European Union (CJEU). Many industry professionals welcome the fact that the CJEU has now been called to rule as this would provide much needed clarity on the matter. Sector experts say an EU legislative framework on investment migration is inevitable.
However, the process of adoption of any additional legislation could take several months if not years. Thus far, there has been no official communication; however, the European Parliament had already made a few suggestions. These included phasing-out of investor citizenship, introducing comprehensive regulation for residency pathways, and possibly creating an adjustment mechanism that would require member states operating residency pathways to compensate other member states for the "negative consequences" through a contribution to the EU budget.
While the EU's primary focus is member states operating such pathways, non-EU countries with visa-free access to the European Schengen area have also been put under the microscope. Countries in the Caribbean operating investment migration pathways should ensure they apply the highest level of due diligence and best-practice industry standards should they wish to maintain visa-free access to the EU. Vanuatu has already lost its visa-free access to the EU due to the inadequate procedure of vetting its applicants.
More to do
Investment migration is not without its risks, but it's also an important economic tool for many countries. The Investment Migration Council shares a strong responsibility about what the future should bring
Initiatives of the Investment Migration Council, such as the development of common due diligence standards and an anti-bribery code, show that the industry is recognising the need to either self-regulate effectively or accept that rules will be imposed on it. In the presence of so much pressure, the industry can only survive if every party involved acts in a transparent manner. It's unfortunate that the sector remains largely unregulated, with only a handful of countries having established an independent regulator to oversee the operation of their programmes. Moreover, to this date, there are no harmonised procedures on how these pathways operate.
The immediate challenge for the industry is to get all industry stakeholders to commit to the highest standards of transparency and good governance. It is crucial that countries communicate how application decisions are made and share more information with other countries, players in the financial services industry and policymakers, including those in the EU. As a democratic body with complex bureaucratic procedures in place, the EU relies on constructive dialogue with all concerned partners to develop its policies. A regular information exchange is therefore in the best interest of all stakeholders.
New mobility regimes
The investment migration landscape is rapidly changing. Globally, a whole range of mobility regimes are available in the marketplace. A by-product of Covid-19, the number of digital nomad visas available has increased steadily, while most nations today offer either entrepreneur- or start- up visas, which can also deliver real economic benefits in terms of job creation, new services and supporting a sustained culture of innovation, to the host country.
As a customer-oriented sector, investment migration is also gearing up to service new client segments. The average age of multi-millionaires in the world has decreased over the last two decades. Service providers report that in emerging market economies the average age of applicants is between 35 and 45 years old, and many of them are young entrepreneurs spurring demand for active investment options as opposed to the traditional passive alternatives. A closer look at the new generation of mobility regimes can offer powerful reflections to those countries who wish to ensure their pathways will enjoy support in years to come.
Meanwhile, around the world, powerful demographic, economic and technological changes are increasing women's financial strength and independence. Investment migration, like much of the wealth management industry, has been primarily geared towards a male clientele; however, attracting and retaining female customers will be a critical growth factor for agents and advisors.
A virtual future
If there was one headline that dominated business publications this past year, it was the arrival of the metaverse. Metaverse technology is now a major part of discussions on the internet, and many believe that it will – much like the internet did – redefine how people interact with their environment and with each other.
In this context, virtual citizenship seems to be a very real possibility. A properly functioning metaverse needs several building blocks to function, and many believe extended reality will uplift the user experience in the metaverse through devices such as AR smart glasses, haptics, hologram displays, and VR headsets. Currently, VR is used mostly for gaming. But in the future of the metaverse it will be used for almost anything, including work, education and socialising, which would reduce the need for physical travel.
You believe the idea is far-fetched? Just think of Estonia's successful e-residency programme. While e-residents are permitted to open bank accounts, start companies, sign documents, and pay tax under Estonian jurisdiction and law, they gain no rights to live in Estonia, nor do they accrue any other kind of physical benefit.
Necessity versus nationalism
Geopolitical tensions, volatile markets, and the threat of climate change: the diverse and partly overlapping crises are creating a new desire for security, and thus demand for investment migration is not expected to fall. Boston Consulting Group (BCG) expects migration to exceed 4% of the global population by 2030, or more than 350 million people, up from 280 million in 2022. "Rather than moving toward a less globalised, more nationalistic future where migrants are viewed as a harbinger of unwelcome change, we predict that the world will continue to open to global migrants despite considerable political polarisation in some countries," BCG predict. Why? Because "necessity will trump nationalism" as cities and countries compete for talent, residents and investment.
For many sector experts, investment migration should not be discussed separately from other forms of legal migration. As climate change displaces more people,many argue we need a new mechanism to manage global labour mobility, the world's biggest economic resource, more effectively and efficiently. There has already been a shift in public opinion in many countries. In the UK and the US, the tendency to see immigration as a problem to be controlled is in decline, while Canada says higher immigration is necessary to fuel economic growth. Properly managed, immigration, including investment-based forms, is a resource that can deliver gains for all.