Overview and trends of migration for Russians in light of the global paradigm in 2023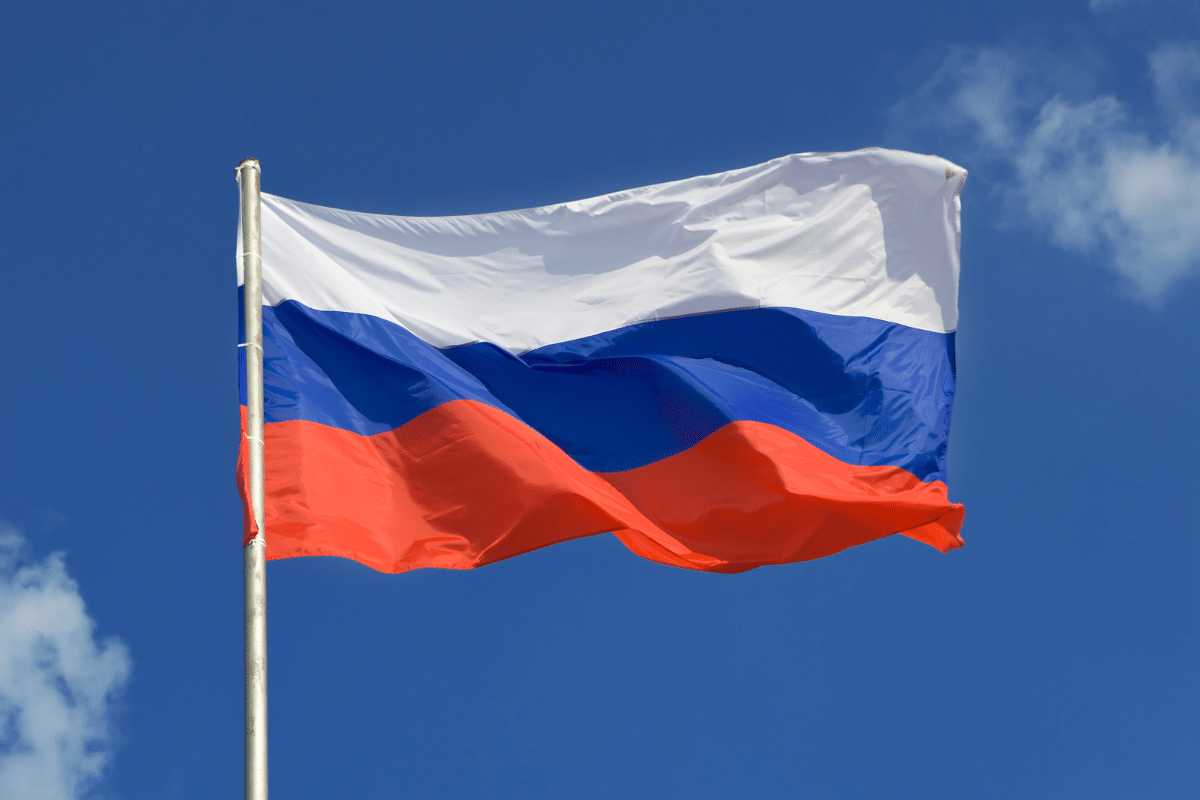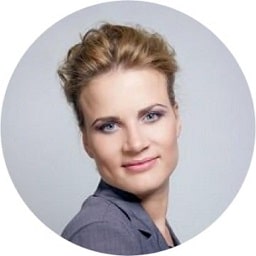 An article written by Irina Valek IMCM, CEO, Quazarhouses
Everyone has the right to freedom of movement and choice of residence within the borders of each state. Everyone has the right to leave any country, including his own, and to return to his country – says one of the Universal Declaration of Human Rights articles.
Is this true in Russia in 2023, and what trends are emerging?
Migration processes in Russia underwent severe changes in 2022. Russia ranked ninth instead of fourth place among the most populous country in the world. According to UN Population Prospects, by 2100, the number of Russians will decrease to 112.2 million, reducing the country to 20th place in the ranking by population. One reason for this process is a decrease in the flow of migrants and expats into the country with a simultaneous increase in the number of Russians leaving the country.
In 2023, Russia is expected to maintain the trend of negative migration growth. The tense emotional background due to the difficult foreign policy situation and declining living standards, deteriorating economic indicators related to geopolitical processes in the world, economic recessions, and declining social well-being also does not change the situation.
The leaving of brands and major global manufacturers, the reduction of their production facilities, the closure of representative offices in Russia, non-payment of wages, and job cuts further increase the degree of general tension and a desire to leave in search of safety and stability.
On a global scale, Russia has not been a popular recipient country for many years, mainly attracting migrants from Central Asia, whose outflow is also significant and is observed for the first time in the last seven years.
The most significant outflows are noticeable in the CIS countries of Armenia, Uzbekistan, and Kyrgyzstan, which are the traditional labor donors for Russia.
Is Russia combating the outflow of the labor force and population? If yes, how?
According to quotas, in 2023, Russia plans to attract more than 120 thousand foreign workers, mostly in working professions. The country has simplified many bureaucratic procedures while offering a new program for foreign investors to obtain a residence permit for investment.
Under the terms of the Golden Visa of Russia, from January 11, 2023, foreign investors can obtain a residence permit in Russia to enter and conduct business freely in any region without getting a temporary residence permit. They must invest at least 15 million rubles (aprox. 175,000€) in socially important regional projects or 30 million rubles (aprox. 350,000€) in a Russian company. Investments must be made within three years before applying for a residence permit.
An alternative is the registration and subsequent possession of a legal entity, which operates in Russia for two years, and pays a year of 4 million rubles (aprox. 50,000€) in taxes.
It is also possible to buy any kind of Russian real estate under construction or up to two years after its commissioning, its total cadastral value should be more than 25 million rubles. The property must be free of encumbrances, and the foreigner must own it uninterruptedly for a year before filing an application.
According to the project developers, the Ministry of Economic Development of Russia, in the first year of the program launch 300-400 foreign investors will take advantage of it, and after three years – no more than 600-650 per year.
On January 11, 2023, amendments will come into force to simplify the procedure of obtaining a residence permit for foreign citizens who have invested in the Russian Federation, according to the criteria established by the Russian government, as well as their family members (family members of foreign investors include spouses, spouses of children, parents, parent's spouses, grandparents, and grandchildren).
Since January 1, 2023, foreign citizens – full-time students – may obtain a temporary residence permit in Russia for their studies without a quota, which enables foreign students to obtain the status of foreign nationals temporarily residing in the Russian Federation during their studies.
After receiving a diploma of higher education within three years, a foreigner with a residence permit can apply for a permanent residence permit.
Significant preferences are offered to IT specialists. Foreigners with professions in this area became easier to get a job in Russia, as now they do not need a patent or a work permit, and the employer does not need to obtain permission to attract and use foreign workers.
In 2023, Russian authorities proposed several changes to simplify the entry and stay of foreign citizens in the country. In addition, the Ministry of Economy of Russia plans to relaunch the electronic visa to make travel to Russia more accessible and attractive to foreigners. There are also other planned changes concerning the term of visa-free stay in the country. Previously, foreigners could stay in Russia for up to 90 days within six months, but now they plan to increase this period to one year and introduce a visa fee.
Starting from March 5, 2023, a permit can be issued if one provides a hotel reservation for at least six months, which is especially suitable for independent tourists.
In addition, it is planned to launch a "Tourist Card". Under this program, a foreign citizen, regardless of the country of residence, friendly or unfriendly, will be able to get a card at the place of his main stay and use it as a payment instrument to book a room from his country and when he comes to Russia.
The president also instructed to prepare proposals for establishing a visa-free regime for foreigners for tourism, business, and educational purposes, as well as for participation in sports and cultural events.
There are also other measures. Agreements on visa-free regimes with Mexico and Malaysia, as well as with some island states of the Caribbean (Commonwealth of the Bahamas, Barbados, Republic of Haiti, Trinidad and Tobago, and St. Lucia), are being prepared. Visa-free regimes with Bahrain, Kuwait, Oman, Saudi Arabia, and Zambia are being considered. The term of visa-free stay of Russians in Hong Kong shall be increased from 14 to 30 days. Russia is also negotiating the establishment of a visa-free regime with the states of the Persian Gulf and Asia.
Visa-free regime is available for Russians in the following countries: Argentina, Armenia, Azerbaijan, Bahamas, Bahrain, Barbados, Belarus, Bolivia, Botswana, Brazil, Chile, Colombia, Costa Rica, Ecuador, Egypt, El Salvador, Gabon, Georgia, Guatemala, Honduras, Hong Kong, Indonesia, Israel, Jamaica, Jordan, Kazakhstan, South Korea, Macao, Madagascar, Malaysia, Mauritius, Moldova, Montenegro, Morocco, Namibia, Nepal, Nicaragua, Panama, Philippines, Qatar, Rwanda, Senegal, Serbia, South Africa, Taiwan, Thailand, Trinidad and Tobago, Tunisia, Turkey, UAE, Uruguay, Uzbekistan, Vietnam, Zambia.
At the same time, some European countries continue to freeze visas temporarily and introduce other migration restrictions for Russians.
In particular, the changes affected Schengen visas. The agreement on simplification of short-term visas with Russia from September 12, 2022, was suspended, making it more difficult, expensive, and time-consuming to get visas, mainly for single enty and for specific dates of travel. Belgium, Bulgaria, Denmark, the Netherlands, and Romania have already suspended the issuance. In October, Russians were denied entry to the Czech Republic, Estonia, Latvia, Finland, Lithuania, and Poland, even with a valid Schengen visa.
Now you cannot get a U.S. visa in Russia either, you have to make an appointment for an interview at the U.S. Consulate of another country that accepts applications from non-residents.
Because of European Commission sanctions, Russians are temporarily unable to participate in some programs for obtaining a residence permit and second investment citizenship.
The problem has been exacerbated by difficulties in opening bank accounts, which is a requirement for investments under the terms of government programs, and restrictions on currency transfers of up to 100 thousand euros in European banks (the minimum investment required to participate in the resident programs start at 280,000€).
Since January 2023, the Turkish Migration Board no longer provides preferential treatment to citizens of Russia when applying for a tourist residence permit.
Issuance of investor long-term visas for Russian citizens was suspended in some countries, including the Czech Republic, Ireland, Latvia, Malta, and Greece. Programs of second citizenship of Saint Kitts and Nevis, Saint Lucia, Antigua and Barbuda, Dominica, and from March 31, 2023, Grenada are also temporarily not available for Russian citizens.
In the UK, the issuance of visas to Russian citizens has not been formally suspended, but there are delays in terms of time. The processing of priority foreign visas has been suspended, the fast-track option has been temporarily frozen, and applications for entry
clearance have been delayed for all foreign nationals applying from outside the UK (not only for Russians), as the priority has been given to the processing of applications from Ukrainian citizens.
These trends are compounded by general processing delays due to overburdened immigration systems around the world processing applications, which still cannot cope with the post-pandemic situation of 2020. The wait for many types of visas has become longer for all applicants. The situation has become even tenser because of the significant increase in the number of new asylum seekers in the European Union.
Speaking of the programs to obtain second citizenship for investment for holders of Russian citizenship, Turkey is still available (returnable investments of 400 thousand U.S. dollars and more),
Vanuatu is still processing citizenship applications for Russian nationals. The only requirement is that the applicant has a residence outside of Russia and must provide proof of that residence such as a permanent residency card or utility bill for the property.
The U.S. government's EB-5 visa investment program is also available to Russian citizens. This program allows one to obtain a residence permit (green card) in the United States and five years later qualify for a
U.S. passport.
In Portugal to obtain a Golden Visa will require the purchase of real estate worth 280 thousand euros, at that preferential tax treatment is provided – the income of the investor, obtained outside the country, is not taxed during the first ten years, submitting documents for citizenship is possible after five years. The biggest difficulty of the process in Portugal is opening a bank account for a Russian citizen. This problem is observed almost all over the world.
Golden visa Spain is available with an investment in real estate of 500 thousand euros.
In Cyprus, the investment amount to get a permanent residence permit must be at least 300 thousand euros, but its receipt does not give the right to work and run a business in the country.
Residence permits for financial independence can be obtained in Italy, Spain, Portugal, and a number of other countries. The main requirement is sufficient funds in a bank account.
The United Kingdom offers a number of affordable migration opportunities, and there are no difficulties in opening an account.
Residency programs in the UAE have attracted the largest number of Russians. The October 2022 reform introduced new types of visas and changed the requirements for the old ones, which brought the country to the top of our rankings.
Recently, alternative ways to obtain a residence permit are also becoming visas, such as "digital nomads", startup visas, relocation through business emigration, and the status of a highly qualified specialist – the list of countries opened to Russians, in this case, is quite extensive.
A residence permit and a second citizenship in Europe and Great Britain Russian citizens can also still be obtained based on repatriation and naturalization, through marriage and family reunification, work and study, outstanding achievements, and passive income.
If we talk about further trends, it is difficult to predict the further development of the situation regarding Russian investors. Opportunities depend on the current geopolitical situation. However, one thing is certain: they are still there.