Untangling the changes in the Portuguese RBI Pathway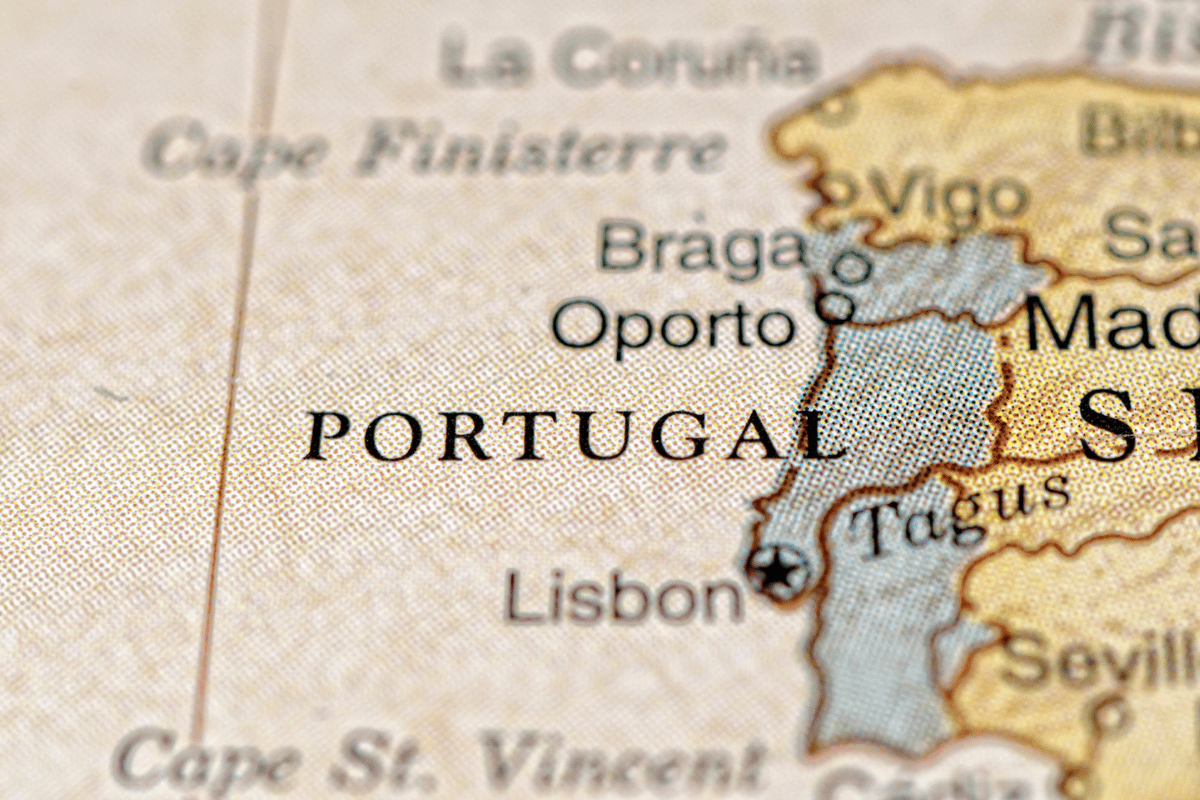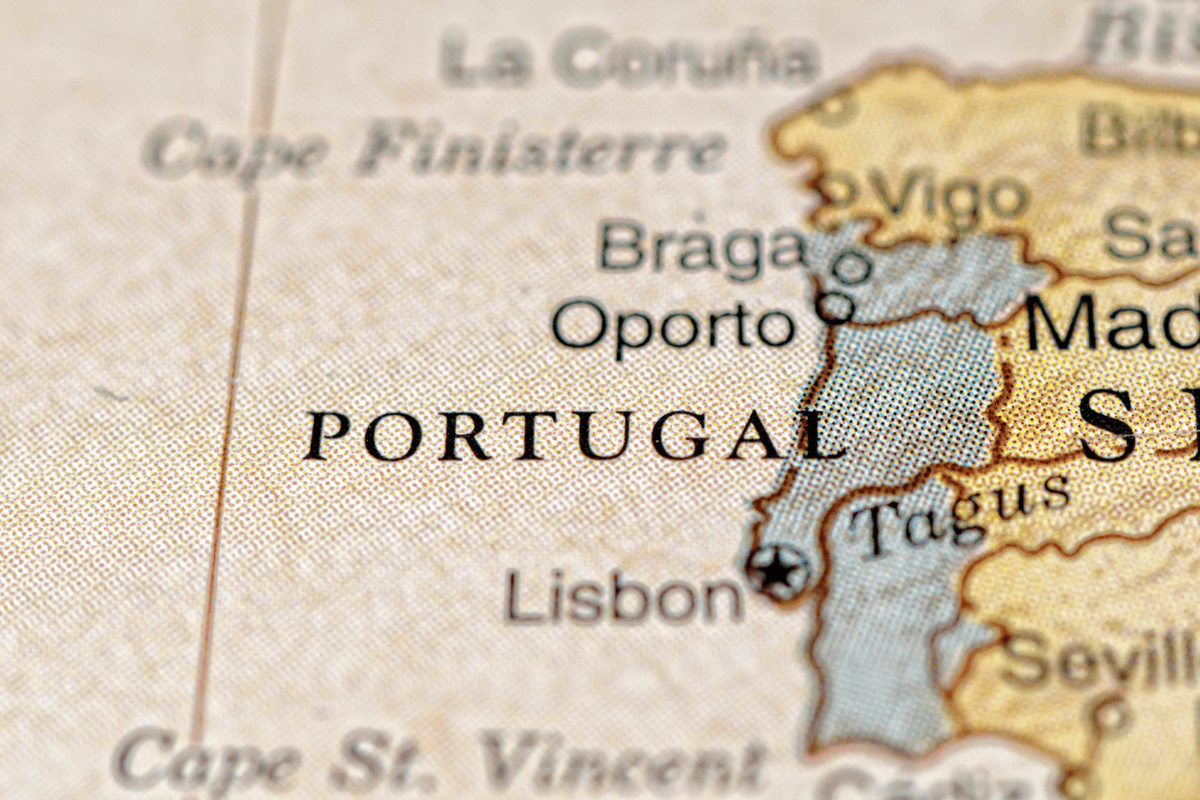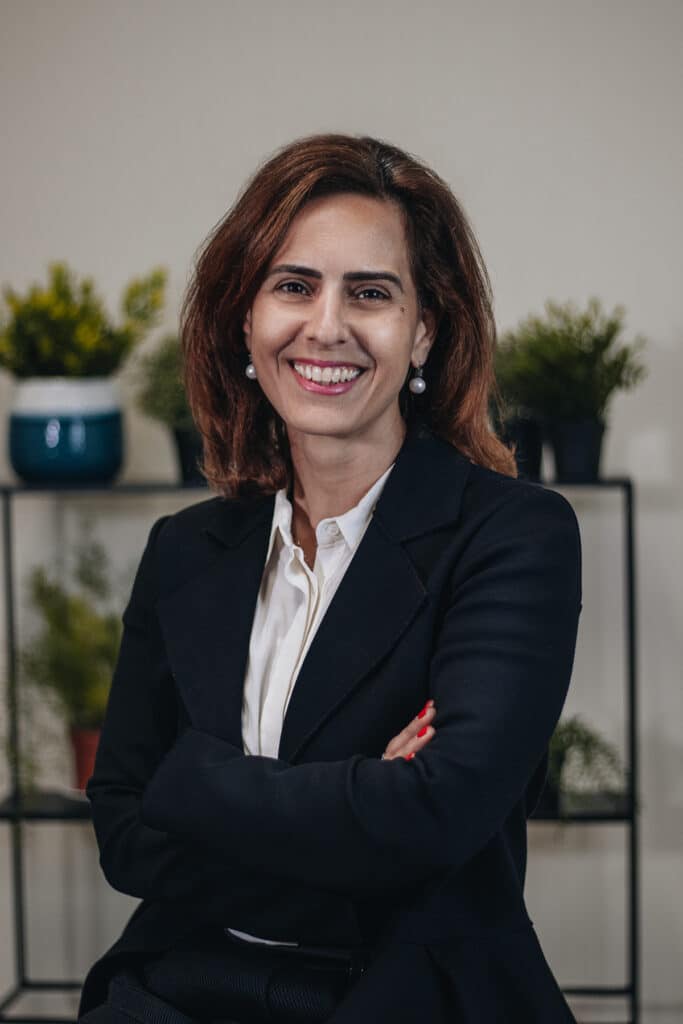 By Patricia Casaburi, Managing Director at Global Citizen Solutions
We are a few months into 2022 and the much talked about Portugal Golden Visa changes have been finally implemented. While the fundamentals of the program remained the same – acquiring Portuguese residency in return for a qualifying investment – some options have been changed or revoked. In addition, several investment routes have become more costly. But, as 2022 unfolds, we see the market responding favourably and new opportunities arising in this sun-drenched corner of the Iberian peninsula. In this article, we will pick apart the changes to get a nuanced understanding of what is now available for investors in the EU´s most popular residence permit program. 
Interior Areas
One of the most remarkable changes when it comes to the program was in the real estate investment route and, as such, we will dedicate a thorough analysis to the topic. Let's start with an introduction of the interior areas classification system for property investments. The Portuguese government implemented the 'interior areas' designation to instigate development in the interior parts of the country, thereby diversifying the real estate market in Portugal and bringing a much-needed development boost to lesser-known parts of the country. The interior designation is a useful concept that helps investors determine what areas of Portugal qualify for residential property investment. Attractive areas, true Portuguese gems dotted all over the country and in the autonomous islands like Alcácer do Sal, Grândola, Santiago do Cacém, the Douro Valley, Aljezur, Peneda-Gerês, and Madeira, all qualify for residential real estate, and may offer attractive investment potential. Real estate experts have predicted these areas to experience significant growth this year.
Another significant change anchored to the purpose of bringing development to the interior areas is the exclusion of residential investment in major urban hubs. Residential properties located in Lisbon, Porto, and much of the Algarve are now excluded from the program. The move was spurred on by an oversaturation in the real estate market, with the Portuguese government aiming to diversify foreign investments to other areas of Portugal. Having said this, it's still perfectly possible to make a commercial real estate investment (like buying a shop or office space) in Lisbon or Porto and qualify for the Portugal Golden Visa.
Unchanged Rules
There are some rules to the Golden Visa Program that are unchanged. As mentioned, the new rules have no impact on commercial real estate, where there are still no location restrictions. Investors looking to invest in lucrative commercial real estate for the Golden Visa, including touristic properties and hotels in the main cities in Portugal will have no problems.
Another concept that remains untouched is the low-density designation. This determines whether a 20% discount rate will apply or not. There are many beautiful locations in Portugal that are located in low-density areas in Portugal, where you can find excellent properties at affordable rates.
Investment Scenarios
When there are so many complex elements, it's good to exemplify them with hypothetical scenarios. For instance, if your respective property falls under a low-density area, then investors automatically receive a 20% discount on the amount of investment required to be eligible. For example, it is not a discount on the investment, but on the investment requirement itself. So, in this case, the minimum investment of €500,000 reduces to €400,000 and the €350,000 option reduces to €280,000. Note, that it's possible for an area to be interior and high-density. In this case, you can purchase a residential property but no discount applies. We have also created a comprehensive map highlighting these areas which can be useful to illustrate the changes mentioned here.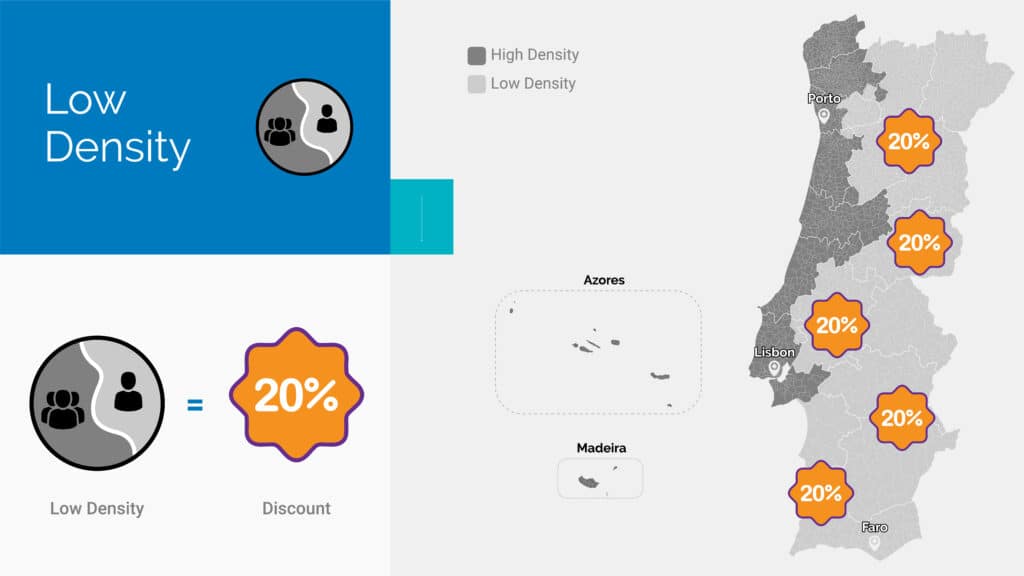 Low density designated areas in Portugal. Low-density regions are defined as territorial units (NUTS III) and have less than 100 inhabitants per square km or a per capita GDP of less than 75% of the national average.
Other Investment Routes
As previously mentioned, here we have explored the most significant changes facing the real estate route for the Portuguese Golden Visa. However, some other investment routes have also become more expensive.
Fund subscription: Minimum investment required has increased from €350,000 to €500,000
Capital Transfer: Increased from €1 million to €1,5 million.
Scientific research: Increased from €350,000 to €500,000
Job creation: Increased from €350,000 to €500,000 + creation of 5 jobs
Note that the arts donation route has stayed the same, at €250,000.
The investment options, from real estate, capital transfer, and job creation, amongst other routes, allow individuals to make a qualifying investment into their chosen pathway. As such, applicants can gain residency in the country, with permanent residence and citizenship possible after five years, provided that the investment is kept for the entire duration and all the requirements are followed. The multitude of benefits to the Golden Visa in Portugal includes visa-free travel to the EU and Schengen areas, increased personal and financial freedoms, and the ability to live in one of the safest countries in the world. It is unsurprising why it is the most popular residence permit in the EU.