Canada: Canada attracts 32000 global tech workers in a year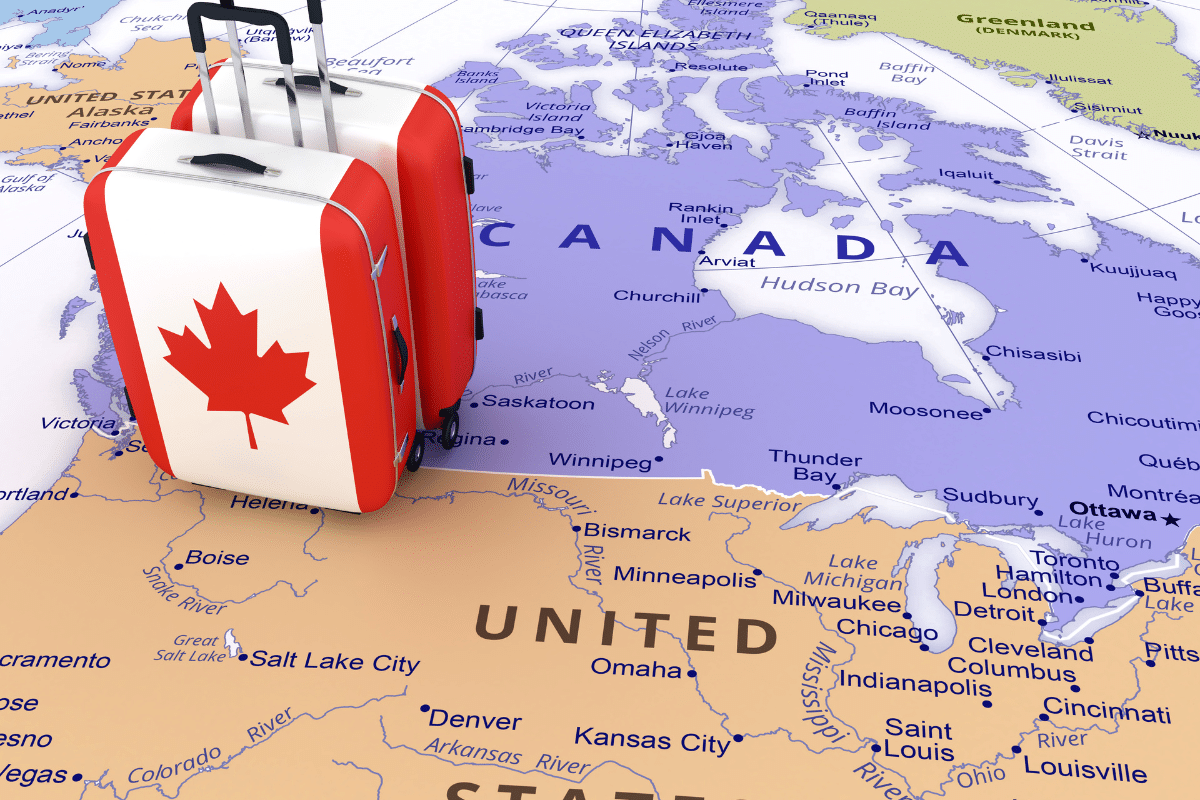 Source: immigtoronto.com
Published: 29 August 2023
Within the span of April 2022 to March 2023, Canada attracts over 32000 global tech workers in a year. This insight originates from a recent study conducted by The Technology Councils of North America (TECNA) and Canada's Tech Network (CTN).
The following parts will cover the comprehensive report provided by TECNA and CTN in more detail. This research provides an in-depth examination of the dynamic landscape within Canada's tech industry. It highlights crucial topics, including top locations for tech employees nationwide.
Gaining insights from the TECNA and CTN report
According to the report's results, Canada has attracted a sizable number of IT employees. Mostly due to its laws favoring immigration and its affordable labor market. The study by TECNA and CTN, which attempts to comprehend the effects of globalization on migration of tech occupations in North America, shows that the move to remote work has compelled tech professionals to leave traditional tech hubs. The report claims that the COVID-19 pandemic has had some influence on this occurrence.
The paper emphasizes the significant net in-migration of international tech talent to Canada, with India, Nigeria, and Brazil serving as important source nations. Additionally, increased investments from U.S.-based tech companies can be linked to Canada's booming tech sector. These investments are motivated in part by proximity to the U.S. and favorable wage differences.
Canada reported an astounding total of over 400,000 software engineers in 2022. It demonstrating that the growth of the country's tech workforce extends beyond key markets. Surprisingly, even smaller jurisdictions like Saskatchewan and Newfoundland and Labrador have had impressive development, with their tech workforces seeing a significant increase of 16.3% from year to year.
Smaller rural Canadian hubs, such as Windsor, Ontario, have additionally emerged as focal points for the expansion of the tech workforce. Windsor has seen the highest growth over the past year—a notable 28% increase—reflecting the trend toward rural settings, which is partly attributed to the rise in remote work across North America.
The joint report from TECNA and CTN is significant since it emphasizes the crucial tech skills required in Canada. These include Customer Experience, Customer Relationship Management, Microsoft Azure, Analytical Skills, Amazon Web Services, React.js, Jira, Data Science, and GitHub. This insightful information is important for international tech professionals who are thinking about relocating to Canada in the near future.
Canada attracts 32000 global tech workers in a year – Canada's most attractive tech hubs
The extensive TECNA/CTN analysis, which outlined a ranking that prominently featured two Ontario (ON) cities and one Quebec (QUE) city among the top three spots, further highlighted Canada's alluring tech towns.
When the order was revealed, the research put Mississauga (ON) in the coveted top spot, followed closely by Montreal (QUE) and Waterloo (ON). The peculiar qualities that make each of these places a draw for tech talent. Particularly among newbies to the field. It will next be thoroughly explored.
Mississauga
Mississauga is a noteworthy city that is home to a growing IT industry with an astounding collection of approximately 1,000 enterprises. These only pertain to the information technology (IT) industry. The city stands out because it is a key component of the second-largest information and communication technology (ICT) cluster in North America. With over 300,000 skilled tech professionals located there. The presence of well-known international IT behemoths like Microsoft, Oracle, IBM, HP, and Cognizant adds to the city's attraction. Mississauga gains from strong local governance programs that support tech innovation. One such initiative is the Mississauga Innovation and Technology Acceleration Program (MITAP). It provides funding, coaching, and tools to regional businesses.
Mississauga fosters a number of emerging IT companies, including SOTI, Guidewire Software, HCL Technologies, and Infosys. It embody growth and potential. The city is predicted to have amazing growth as its population would increase to about 995,000 people by 2051. It is a stunning 33% increase from 2016. This steady development demonstrates Mississauga's dedication to encouraging and advancing a steady influx of digital talent, securing its status as a key hub for the foreseeable future.
Montreal
Tucked away in Montreal is one of Canada's most vibrant innovation ecosystems. It has significantly grown by over 31% between 2015 and 2020. Montreal is notable for being the second-largest tech sector in the country. As well as for being a key hub for artificial intelligence (AI) and information technology (IT). This city has a big impact because it is a strategic operating hub for multinational corporations like Google, Microsoft, Meta, Samsung, and Intel.
With over 200 studios, including well-known brands like Ubisoft, Electronic Arts, and WB Games. Montreal is renowned for its work in the game development industry and plays a significant role in the country's gaming industry.
Montreal serves as a productive environment for growing prosperous tech businesses. Companies like CGI, Hopper, Element AI, Imagia, and Nuvei are on the list of winners. The city also commands attention for its thriving startup-focused events, like Startupfest and MTL Connect: Montreal Digital Week. Currently, around 18,000 students are enrolled in tech programs in and around Montreal, showcasing the academic strength of Quebec. As well as the city's extensive support for the expansion and innovation of the tech sector.
Waterloo
Waterloo is recognized as a thriving and constantly developing tech cluster, with over 1,570 tech-focused businesses and industry giants like BlackBerry and D2L supporting its strength. This city's ranking in the top 20 start-up ecosystems worldwide is evidence of its vibrant innovation scene.
Strong intellectual foundations, fostered by organizations like the University of Waterloo, Wilfrid Laurier University, and Conestoga College, are what are driving Waterloo's trajectory. This intellectual synergy can foster and nurture a skilled local IT workforce. Waterloo's superior quality of life complements this academic environment, producing an alluring environment for luring and keeping top talent—a trait that helps explain its remarkable ICT start-up survival rate, which is over double the global industry average.
Additionally, Waterloo's significance is underscored by its attractiveness for substantial venture capital investment. It provides a definitive stamp of approval to its growing prominence as an emerging Canadian tech hub.
Canada attracts 32000 global tech workers in a year – Efforts made by Canada
Understanding the in-depth information provided by the aforementioned TECNA/CTN report requires acknowledging Canada's sincere efforts to attract international IT talent. The government achieves this goal through two crucial channels. The recently developed Tech Talent Strategy and the sophisticated approach of conducting category-based Express Entry draws. Together, these two strategic goals reinforce the growing tech sector's penetration across Canada, supporting the flood of knowledgeable IT workers.
The Government of Canada's digital Talent Strategy stands out as a brilliant strategic move. It is prepared to advance the country along its path to becoming a "leader in global tech talent recruitment. This directive intends to create a strong ecosystem. Moreover, it attracts creative thinkers and knowledgeable tech professionals, creating an environment where they may flourish and make a major contribution.
Introducing an Innovation Stream within the International Mobility Program (IMP).
Showcasing Canada as an appealing hub for digital nomads.
Enhancing labor mobility across North America by establishing an efficient work permit for US H-1B specialty occupation visa holders (for entry into Canada).
Elevating current initiatives tailored to high-skill tech workers.
Express Entry draws categorized for tech roles
IRCC began holding category-based Express Entry draws on June 28, 2023, with a focus on federal immigration candidates who reflect the most important economic and demographic needs of Canada. In the year 2023, one of the six designated categories is specifically earmarked for immigrants who possess work experience in the domains of science, technology, engineering, and mathematics (STEM). This tactical choice is perfectly in line with Canada's strategic objective of attracting a larger influx of foreign tech talent to its shores.
As of the time of writing, IRCC has only conducted one category-specific draw for this cohort. It took place on July 5th, 2023. IRCC sent invitations to 500 candidates who completed the requirement in this case. Also, those who scored at least 486 on the CRS. These invitations offer candidates the opportunity to submit applications for Canadian permanent residence.