Crossing Borders Issue 2, 2020
| | |
| --- | --- |
| The IMC Bulletin | |
| Volume 5 Issue 2 | |
| | |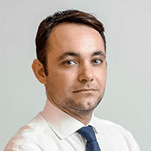 Welcome to the 2nd Crossing Borders of 2020, our on-line magazine publishing short and sharp articles for your reading pleasure.
Since our last issue in March our world has been turned upside down and we have all had to adapt to living with the SARS-Cov2 disease labelled a pandemic in mid-March by the WHO. Before introducing this editions' articles, I wanted to remind our members of the changes the pandemic has forced upon us as an association and how we have reacted.
As soon as global travel grounded to a halt, we immediately set out to transform the way we communicate with our community by launching the IMC Streaming Service. Every week we host our live stream from our (now permanent) makeshift studio connecting our members and wider community together through a series of informative and educational discussions and presentations that are all available through our YouTube channel free to view.  The 67 programmes have welcomed 201 speakers, and attracted 2,697 delegates from some 60+ countries. So successful have the broadcasts been that they are now a permanent fixture in our events calendar.
Additionally, we set about working to make our Certification in Investment Migration more accessible and introduced spectacular discounts for those wishing to get qualified.  Over summer we have been working on the development of  two new modules that will be launched in the fall as well as reinventing the current course into 'bitesize' learning options, our education and training portfolio keeps growing.
We also took the decision to postpone this year's 5th anniversary Investment Migration Forum which had to take place in Brussels.  Working with our friends at Visit Brussels we will be back in June 2021, and planning work will start in the fall.
Moreover, we are excited to announce that the 3rd edition of the leading industry publication – The IM Yearbook 2020/21 – is to be published in October.  We are very excited about the significant improvements we will be making, ensuring this edition is even more special.  If you would like to feature in this coming edition to raise your firm's profile and reach a prime target audience of top industry influencers, contact us for more information.
In the meantime, we are working to make some important changes to our website's functionality, we are in fact fast tracking updates we had planned to roll out in 2021, that will positively impact your visit to the site, many automated updates are being implemented that will greatly lessen the manual admin burden and each member will have access to new cutting edge features.
But enough about what the wonderful team of the IMC have been doing and now for a little information about the terrific articles in this 'Covid-19' issue. Contributors include Edward Beshara, who writes about HNWI Obtaining EB-5 U.S. Permanent Residency During the Pandemic, Eduard Petru Nedelcu shares his personal experiences and thoughts on immigration during the year of Covid-19 and Kevin Bürchler writes about the importance of protecting your health as a global citizen. And finally, an article by me that looks at Investment Migration and the State of Play In Europe.
Until we meet again, stay safe and healthy, 
Bruno L'ecuyer
Chief Executive

Edward C. Beshara

HNWI Obtaining EB-5 U.S. Permanent Residency by Investment During The Pandemic


During these unusual times, with the pandemic, economies and individuals suffering financially, many High Net Worth Investors (HNWI) are contemplating obtaining residency in more favorable countries, such as the U.S. …

Eduard Petru Nedelcu

Immigration In The Year Of COVID-19

I am not a Twitter person; I signed up three years ago out of curiosity and only used few times.  I prefer the traditional articles as I can't conceive the core of an article concentrated in few words.  That was until I read Saint Lucia's Primer Minister's tweet, Allen M. Chastanet. …

Kevin Bürchler 

What we have learned from the global health crisis: When planning for a second citizenship or residence, don't forget to protect your health

With the introduction of CBI (Citizenship-by-investment) programs, structures have been put in place to allow for maximum preservation of wealth, financial security and freedom of travel. The recent events related to COVID-19 have shifted priorities and made investors reconsider the selection of programs….
Read more >

CBI after COVID – Changing needs and new opportunities

By some accounts COVID-19 has just about changed everything we know about the world that we live in. Well, almost everything.  

Be other changes as they may, one permanent fixture going forward will be Citizenship by Investment (CBI), the idea of committing a significant long-term investment into a country with the prospect of obtaining citizenship of that country. …   
Read more >

Bruno L'ecuyer

Investment Migration And The State Of Play In Europe

Investment migration refers to the attainment of citizenship or residential rights in return for a financial investment or other contributions to the host country. Today, investment migration is a global industry and is featured in immigration law in most UN recognized countries, albeit in different forms and shapes. …
Read more >
Brought To You In Association with:

We are happy to welcome 37 new members from 20 countries.
Alejandra Barerra
Alex Jones
Anna Grigorieva
Brenda Floissac Fleming
Christakis Charalambous
Christos Kompiliris
Dhananjaysinh Chudasama
Dikshit Menat
Diogo Capela
Dmitry Shishkin
Elizabeth Davison
Geoffrey DuBoulay
Joana Torres Fernandes
John Perry
Keith Isaac
Khrystyna Kurkuliak
Loren Jackson
Mahadee Hassan
Martinos Typographos
Mia Jug Dujaković
Michel Soler
Oriol Molas
Pankaj Kumar Solanki
Pui Lun Joe Wan
Reza Rahbaran
Richard Grasby
Roberta Fraser
Rohit Kapur
Rupert Gather
Saadat Shaikh
Sebastian Isaacs
Sofia Francés Vallvé
Stephen Parnell
Steve (Sunny) Iduh
Weirong (Elaine) Wang
Zahra Maaroufi Tayebi
U.S. EB-5 Program Legislative Updates and Pre-Election Outlook

Wednesday, 9 September 2020 @ 14h30 Central European Summer Time (CEST)

During today's broadcast, we will be discussing the U.S. EB-5 Regional Center Program ahead of its scheduled September 30, 2020 "Sunset Date". Hear from industry leaders on the state of play on Capitol Hill as well as insights into the coming Presidential election and the impact it may have on the EB-5 Program moving forward. Key topics include EB-5 legislative updates; Thoughts on the upcoming presidential election and the role EB-5 will play in economic recovery in the year ahead.
To register, click here  
Geneva


London
New York
Caribbean
Hong Kong

The Worldwide Association for Investment  Migration

Organisation in special consultative status with the Economic and
Social Council of the United Nations since 2019

European Commission Joint Transparency Register Secretariat ID: 337639131420-09