Crossing Borders Issue 1, 2020
| | |
| --- | --- |
| The IMC Bulletin | |
| Volume 5 Issue 1 | |
| | |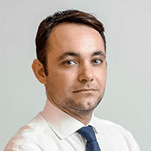 Welcome to the 1st 2020 edition of Crossing Borders, our quarterly magazine bringing short articles for your reading pleasure.
The IMC know only too well the difficulties of staying home for a long period, our industry is a people focused one and we need to travel, socialise, and generally mix with our peers and customers all over the world, never has our right to travel and the value of a good quality travel document been so completely useless – at least for now, but as Queen Elizabeth said just yesterday, we'll meet again very soon. 
So, right now, we are all doing our civic duty and social distancing which is absolutely the right thing to do under the circumstances to help stop the spread and ease the pressure off hospitals that are desperately trying to manage the pandemic. 
To help keep you abreast with key issues and insights into our fast-changing environment from the comfort of your home office, the Investment Migration Council is proud to present its 1st 2020 edition of Crossing Borders and the launch of its newest platform for the industry, IMC Streaming. Intended to connect our members through interactive series of live broadcasts aired every Wednesday and Thursday through our GoToWebinar Channel. 
In this issue, we start with an article explaining the importance of building a stronger industry through education from Marie Lou Cutajar. A roundtable Q&A discussing the two reports commissioned by the IMC through its working group on Due Diligence. Steven M. Pepa shares his thoughts on how COVID-19 will change the world economy and CBI programmes and H. Ronald Klasko shares his 3rd trilogy of blogs addressing the E-2 visa option. Dimitry Kochenov writes about the punishing arbitrariness of citizenship and its effect, our final article looks at USCIS engagement on visa availability and the approach thereof by Suzanne Lazicki. 
We would like to highlight the scheduled IMC streaming webinars which are starting this week on the 7th April and are free to view.  Also, any members registering for the IMC Education & Training course, you can now benefit from a 25% discount, non-members who wish to register will benefit from a 20% discount.  
On that note, as a matter of updating you on our internal situation, our team are now mostly working from home and are here to support you. In the meantime, we hope you, your family and friends stay safe and healthy. 
Until we met again,
Bruno L'ecuyer
Chief Executive
Marie Lou Cutajar

Building a Stronger Industry Through Education


"The IMC is the only global organisation that can drive forward the standardisation of the knowledge and best practices for this industry", said Jusztina Rebeka Juhasz, an IMC member and the first practitioner to successfully complete the Certification in Investment Migration…
Read more >

BDO, Exiger, Refinitiv

Due Diligence in Investment Migration: Way Forward – Q&A Roundtable with the Experts

The Investment Migration Council (IMC), in coordination with BDO USA, LLP (BDO), Exiger, and Refinitiv, formed a Due Diligence Working Group during the 2019 Investment Migration Forum to examine the state of play of due diligence in the investment migration sector and explore the potential for minimum standards across the industry. Oxford Analytica, commissioned by the IMC,…
Read more >

Steven M. Pepa

How COVID-19 Will Change the World Economy and CBI Programme – Thoughts from the Nicosia Lockdown

Epidemics are related to population mobility. COVID-19 is special in that today's global economy is intrinsically linked to unprecedentedly prevalent and frequent population mobility. Today, a virus can spread unabated…
Read more >

H. Ronald Klasko

Citizenship by Investment Country Choices for E-2 Visa Applicants

Although there are over 10 countries that offer citizenship by investment, only 3 of those countries have bilateral investment treaties with the U.S. enabling their citizens to apply for E-2 visas. Those 3 are Grenada, Turkey, and Montenegro (a fourth country – – Moldova – – recently suspended its citizenship by investment program)…
Read more >

Dimitry Kochenov

The Punishing Arbitrariness of Citizenship and its Effects

Proclaimed to be at the heart of democracy, citizenship obviously thrives the world over, while democracies are in decline. Who is surprised though, knowing that citizenship was created to explain away socio-economic inequality and extract obedience from the population with no regard to the political particular type of a political system…   
Read more >

Suzanne Lazicki

Report from 3/13 USCIS Engagement on Visa Availability Approach

The March 13 EB-5 Immigrant Investor Program: Public Engagement provided a few program updates, and discussed the new visa availability approach to I-526 processing. IPO Chief Sarah Kendall mainly spoke, with additional input from DOS Visa Control Office Chief Charles Oppenheim.
Read more >
We are happy to welcome 14 new members from 10 countries.
Afi Ventour de Vega
Alina Tarasova
Andrew Raming
George Spyrou
Heidi Harris
Hoy Yi Mark
Jose Saro Colonel De Palma
Keith Byrne
Marija Mlikova
Mak Stannard
Nadezda Ostrjagina
Van Tinh Tran
Yat Wan Yeung
Zina Antoniou
Investment Migration and COVID-19, what you need to know today

Wednesday, 8 April 2020 @ 14h30 Central European Summer Time (CEST)

Topic of discussion: We will be hearing from investment migration experts around the world on the impact of COVID-19 in their regions.
To register, click here  
Thursday, 9 April 2020 @ 14h30 Central European Summer Time (CEST)

Topic of discussion: We will be discussing how investment migration has developed as an asset class and how it can act as a hedge against wider market and political volatility. 
To register, click here
Wednesday,15 April 2020 @ 14h30 Central European Summer Time (CEST)

Topic of discussion: We will have a walk-through the Certification in Investment Migration course – why should you signup today?
To register, click here
 
COVID-19, Investment Migration & Reputation

Thursday, 16 April 2020 @ 14h30 Central European Summer Time (CEST)

Topic of discussion: We will be discussing how investment migration, and the capital it can raise for sovereign states, could be vital for enhancing the industry's reputation, particularly against a backdrop of COVID-19.
To register click here
Geneva


London
New York
Caribbean
Hong Kong

The Worldwide Association for Investment  Migration

Organisation in special consultative status with the Economic and
Social Council of the United Nations since 2019

European Commission Joint Transparency Register Secretariat ID: 337639131420-09