The IMC Bulletin Issue 2, 2016
| | |
| --- | --- |
| The IMC Bulletin | |
| Issue 2 – 2016 | |
| | |

Dear Reader,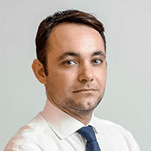 With only a few weeks to the Investment Migration Forum in Geneva, the programme is now nearly complete. You can expect to hear from over 40 international Academics, Practitioners, Government representatives and NGO's, discussing many of the subjects that are important in advancing investor immigration and citizenship ensuring the industry remains relevant and its valuable contribution to society recognised as such. During the forum we will be cutting through some important topics such as: Global Immigration Policy, BREXIT, Evolution of the Due Diligence model and openly discussing the current state of the industry, the opportunities available for you and your clients, and the future of the industry in the context of a changing global business landscape rocked by yet another massive data leak, who's implications are still not clear.
This edition of our newsletter includes many contributions from our members who will also be at the Forum between the 6-8th June and will expand on the subject of their submissions below. It will not be surprising to you that we expect over 300 people to descend on our beautiful city to enjoy some Swiss hospitality. I look forward to seeing you in Geneva soon.

Bruno L'ecuyer
Chief Executive
Investment Migration Council

Articles from our Members
Nadine Goldfoot

The Spectre of Brexit: Is the UK Losing Its Appeal?

The UK has long been among the world's most appealing destinations for high net worth individuals (HNWIs) and their families looking to secure their personal and financial futures and ensure their continued prosperity for future generations. The stable political and economic climate, world-class private education system adherence to the principles of the rule of… Read more >

H. Ronald Klasko

A National Interest Solution to the EB-5 Legislation Impasse

A long term extension of the regional center EB-5 program failed to pass Congress in 2015 mostly because of intractable differences between rural and urban interests. Various proposals were floated seeking to incentivize rural investments and discourage urban investments by providing a reduced investment amount based on various artificial configurations of census tracts. In the end, no agreement could be reached between the divergent… Read more >

Robert Loughran

Relinquishment of U.S. Citizenship with Existing Alternate Nationality(ies)

The annual number of relinquishments of U.S. Citizenship has grown exponentially in just the last few years. According to data published by the U.S. Department of the Treasury, in 2015, a total of 4,279 people relinquished their U.S. citizenship, 800 more than the previous year. In contrast … Read more >

Colin Robert Singer

Quebec Opens New 2016 Immigrant Investor Program

Immigration authorities in the Province of Quebec announced they will begin accepting new applications under its highly successful Quebec Immigrant Investor Program for a limited period beginning May 30th 2016 and ending February 28th 2017. This comes as welcome news for high net worth individuals looking for an attractive passive investment program offering Canadian… Read more >

Kim Marsh

Citizenship by Investment Programs (CIP), also known as Immigrant Investor Programs, grant citizenship to high net worth individuals who meet eligibility requirements and make significant capital investments toward stimulating a nation's economic development. Under eligibility requirements, applicants must pass criminal and security checks, and establish… Read more >

Iven De Hoon

Financial and fiscal transparency – The battle for 'financial privacy' is a long agony

In recent years, many countries signed an agreement with the United States, known as the Foreign Account Tax Compliance Act. This enables automatic reporting to the US tax authorities of financial data of any Americans with bank accounts in their territory… Read more >

Dominic Volek

Malaysia's My Second Home Program – an attractive alternative for wealthy Asian individuals and their families?

While the concept of residence planning for wealthy individuals is not new, the motives behind such considerations are continually evolving, particularly in Asia. There are various reasons why wealthy individuals may consider relocating. These reasons include quality of life, security, education… Read more >

Maria Barba

Investors in Italy – 2016 Quota in Force for Issuance of Work and Residence Permits

Italy opens its borders to foreign investors. From 9 February 2016, applications for investor work permits may be submitted in Italian to the local immigration authorities via a dedicated web site. In effect, on 2 February 2016, Italy enacted the annual decree setting forth the quotas for 2016 that apply… Read more >
We are happy to welcome 38 new members from 18 different firms, and 15 countries.
Adrian Gabarretta
Alana Eugene
Anthony Cremona
Anastasija Sviridova
AnneMarie Glass
Cha Li Tan
Christian Nesheim
Derek Nicholson
Diana Poleaja
Duane Jean Baptiste
Iilana Taivane
Ivo De Hoon
Jeffrey Henseler
Jennifer Stannard
Jonathan Cardona
Kevin Abecassis
Liana Micallef
Magdale Linda Labbe Henke
Marc Menard
Mark Maragh
Mark Scott
Mark Stannard
Marios Rafail
Michael Krakat
Natalia Debrot
Nicolas John
Patricia Viana
Rohit Turkud
Sean Matthew
Sevki Akaydin
Stacey Body
Thomas Anthony
Thomas Theobalds
Tim Barnes
Vito Magagnino
Yakof Agius
Yolanda Mitchell
Zacharias Zachariu

Important Events for your calendar
9th Annual EB-5 Regional Economic Development Advocacy Conference

The EB-5 Advocacy Conference, hosted by IIUSA each spring in Washington, D.C., is the longest running EB-5 conference attended by international investment and economic development professionals from around the world. Read more >
The Investment Migration Forum

With only a few months left to go before the largest and most important investor immigration and citizenship-by-investment forum takes place in Geneva, do not delay any further and book before the 30th April and receive 2 delegate passes for the price of one. Read more >
| | | |
| --- | --- | --- |
| | | |
| | | |
| | The Worldwide Association for Investor Immigration and Citizenship-by-Investment | |