The IMC Bulletin Issue 3, 2017
| | |
| --- | --- |
| The IMC Bulletin | |
| Volume 2, Issue 3 | |
| | |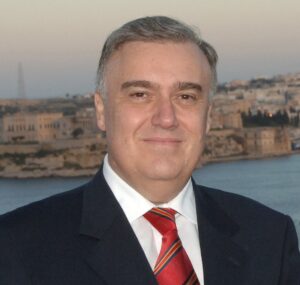 The value of EU Citizenship lies in its scope and effectiveness tied to the freedoms at the basis of that community of member states and peoples.
In these three short articles, we look at the historical development and current state of citizenship in the European Union, also considering the consequences for citizenship of the projected divorce of the United Kingdom from the rest of European Union family of nations.
We also note that the European Union still managed to develop its own citizenship notwithstanding that it is not a State, and that this European citizenship is a facet of being a national of an EU Member State, with the acquisition of nationality being firmly embedded in the sovereign power of each of the Member States.
There are times when, in Europe, one may get used to exercising everyday rights to the point when they are taken for granted. It is traumatic events, such as the vote for Brexit, that often serve to highlight the value of those rights applicable to a common European space.
These articles are meant to help us appreciate that value for each individual citizen.
Happy Reading!

Dr Michael Frendo IMCM
Special Guest-Editor

Articles from our Members
Natalie Loader

Post Brexit Immigration Scenarios

The United Kingdom and the European Union are currently negotiating the UK's Withdrawal Agreement from the EU.  One of the key issues in the UK's Withdrawal Agreement from the European Union is the determination of the rights of 3.5 million EU nationals currently living in the UK and 1.2 million UK nationals currently living in other EU countries. The topic of immigration loomed large in the UK's referendum debate on … Read more >

Dimitry Kochenov IMCM

Citizenship of the European Union

Although the EU is not a state, it boasts a citizenship like many others, established more than 20 years ago by the Treaty of Maastricht. This citizenship allows the Union to distinguish between 'European citizens' and foreigners, termed 'third-country nationals' in contemporary Eurospeak. By law, every national of each of the EU's (still) 28 Member States is a citizen of the Union.  EU citizens enjoy an array of crucially important rights, including … Read more >

Michael Frendo  IMCM

European Citizenship – A Citizenship in Evolution

The concept of citizenship has been at the heart of the European project from its very beginnings. The Treaty of Rome (25 March 1957) in fact already emphasises the importance of no discrimination on the basis of nationality. This meant, of course, that there was to be no discrimination with regard to the nationals of each of the Member States of the European Economic Community. This prohibition was across the board with regard to the objectives of the Treaty: "Within the scope of application of this Treaty, and without prejudice to any special provisions contained therein, any discrimination …. Read more >
We are happy to welcome 17 new members from 13 countries.
Anthony Depasquale
Brandon Meyer
Dan Fulop
David Marinelli
Eleni Drakou
Elmar Drabek
Erik Mohorovic
Frederic Villa
Jacques Almosnino Emmanuel
John Richardson
Joseph Mizzi
Juliet Zhu
Karen Kelly
Keith Laferla
Leandros Papaphilippou
Marco Cerrato
Marion Paula Hazel Suite

Important Events for your calendar
The Investment Migration Forum 2018

The must-attend 'who's who' forum of the global investment migration industry, where all the leading players unite to unveil the latest thinking, developments and new programs. Be part of this unique forum and experience first-hand valuable information and excellent networking opportunities. Read more >
| | | |
| --- | --- | --- |
| | | |
| | | |
| | The Worldwide Association for Investor Migration and Citizenship-by-Investment | |