Crossing Borders Issue 1, 2021
| | |
| --- | --- |
| The IMC Bulletin | |
| Volume 6 Issue 1 | |
| | |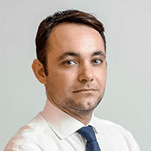 Welcome to the first 2021 Crossing Borders, your-on-line quarterly magazine bringing together a selection of curated short articles for you.
Last year was certainly challenging, nevertheless hope for a better year ahead is more realistic, with vaccines being rolled out amidst mass political mess ups in their acquisition and equitable distribution. Politicians, unfortunately, are people who, when they see the light at the end of the tunnel order more tunnel.
As you well know the IMC has reacted to the changes that were forced upon us in this past year and we have adapted to this new reality in which we transformed the way we communicate with our community. IMC Streaming, which continues to be a great success will continue into the year ahead, please take a look at this year's Streaming schedule and mark your calendars to make sure you do not miss out.
I am also excited to share with you some terrific news. Following a number of discussions, we have decided to run a virtual 2021 edition of the Investment Migration Forum. After teaming up with one of the leading virtual events platforms globally – MeetingBox TV – we can assure you an ultimate virtual experience. As it has been for these past years, the Investment Migration Forum provides excellent opportunities to showcase your firm's services to 300+ delegates from all over the globe. I therefore highly encourage you to keep an eye out on this space for news and updates about this year's Forum!
During this first quarter our training unit, IMC Education & Training has launched its new training format, which includes the introduction of 2 new 'bite-sized' modules, prepared by top experts in the field, Zac Lucas and Kristin Surak.  Have a look at our website for more information about these great learning opportunities that we are now offering.
And now let me introduce you to the interesting articles that were picked for this issue. . We start off with the Prime Minister of Antigua and Barbuda, Gaston Browne, who gave us an interesting interview about the CIP in these challenging times. In the next article, Marie Lou Cutajar gives us an overview of the IMC Education & Training new format.  We then proceed to an article written by Rogelio Caceres, who looks into American RCBI Investors and the huge market which is waiting to be explored. Rupert Gather, explains what's driving immigration to the UK and looks at the country's investment attraction in a post-Brexit world.  Russell Scarcella and Karen Kelly co-authored an article about the importance of a comprehensive due-diligence regime in RCBI. Andres Solimano, in this issue's last article, looks into how investment migration has the potential to advance the 2030 Sustainable Development Agenda.
I will now leave you to your reading and until we meet again, stay safe and healthy,
Bruno L'ecuyer
Chief Executive
Gaston Browne


The government is very entrepreneurial and open to joint ventures with prospective citizens.  We believe public-private-partnerships will play an important role going … 

Marie Lou Cutajar

IMC Education & Training Introduces New Format for Its Certification in Investment Migration

IMC Education and Training (IMCET) is the division within the Investment Migration Council specifically developed to design and implement online e-learning course materials, which lead to globally recognised qualifications within this vibrant  …

Rogelio Caceres

American RCBI Investors: A Huge Market Waiting to be Explored

Many Americans never thought of leaving the US.  But 2020 has changed all that, and it's a topic that is on the minds of a growing number of people…


Rupert Gather

Investing in a Global Britain

Immigration acts as a great catalyst for investment," says Rupert Gather, Chairman of InvestUK, a firm specialised in Foreign Direct Investment (FDI) into the UK economy. Over the past six years, more than 50% of investments facilitated by InvestUK have been motivated by the opportunity to obtain a UK visa …   

Russell Scarcella &   Karen Kelly 

How Diligent is your Due Diligence Provider?

A necessary component of any residency or citizenship by investment (RCBI) program is a comprehensive and multi-tiered due diligence regime. Industry experts agree that this should include engaging international due diligence specialists to perform enhanced background checks on …
Read more >

Andrés Solimano

Investment Migration has the potential to advance the 2030 Sustainable Development Agenda

Can you please give us a brief introduction to the United Nations Sustainable Development Goals and explain what they aim to achieve?   The United Nations Sustainable Development Goals (SDGs), adopted in 2015, provide an …
We are happy to welcome 22 new members from 12 countries.
Aleksandra Smolen
Alena Köhler
Alex Ohanian
Anatoly Urtan
Andres Gutierrez
Ayaaz Hussain Joo
Chidinma Okebalama
David Lincoln
Diana Vasiljeva
Dillon Colucci
Fairuz Khan
İsrafil Kahraman
Kasidit (Oak) Samart
Luiz Renato Pereira Filho
Maria Belen Cepero Rojas
Martin J Bauwens
Odney Bredy
Patricia Casaburi
Rohit Bhardwaj
Sandeep Jain
Simon McGarrigle
Siwei (Chris) Chen
If you've missed a broadcast, you can catch up on our Youtube Channel here.
Subscribe to our channel today!
Geneva


London
New York
Caribbean
Hong Kong

The Worldwide Association for Investment  Migration

Organisation in special consultative status with the Economic and
Social Council of the United Nations since 2019

European Commission Joint Transparency Register Secretariat ID: 337639131420-09