The IMC Bulletin Issue 2, 2018
| | |
| --- | --- |
| The IMC Bulletin | |
| Volume  3, Issue 2 | |
| | |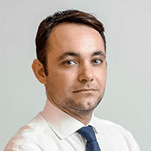 I think I speak for for all when I say that around this time of the year, we take a quick pause to assess what we've accomplished thus far, what's left on our to-do list for 2018, what's happening in the industry, and evaluate if our services/products are still relevant to our clients. From experience we know by now that things are seldom as simple as we hoped they'd be, but each new hurdle brings with it exciting avenues for research, refinement, development and other opportunities. This is exactly true for the Investor Migration industry – with it's growing popularity comes growing concerns, revised policies and standards, and new and improved service offerings and programmes.

To keep our readers up to date with the most recent developments, we strive to discuss matters of interest to this ever-changing milieu. The contributions in this newsletter cover an array of relevant topics, perfectly capturing the tumultuous nature of the industry:
In the first article, Jurga McCluskey, Partner and Head of Immigration (Europe and the Middle East), Deloitte LLP informs us of increased regulations in the Investor Migration Industry, especially of the growing popularity of Unexplained Wealth Orders as a means to combat the flow of illicit monies to CBI/RBI countries.
Thomas Anthony, Global Head of Exiger's Immigration, Citizenship and Visa (ICV) Practice, explores how Artificial Intelligence (AI) can drive efficacy and sustainability in the investor migration industry, arguing that AI-powered solutions, e.g. machine learning and natural language processing, can have a game-changing effect leading to greater reputational protection, consistent screening methods, and effective applicant onboarding and application processing.
Irina Rostova, Founding Partner, Rostova Westerman Law group, P.A., looks at reasons why Russian HNWIs are showing a sudden interest in the US EB-5 Investor Visa Program.
John Richardson, Lawyer, Citizenship Solutions, expands on the relationship between tax residence and CBI/RBI programmes and shares several concerns about whether such programmes are being used to undermine the Common Reporting Standards set by the OECD.
And, Nicholas Gouder from the ARQ Group warns about the assumptions made regarding tax residence, and emphasises the importance of seeking professional advice in terms of the tax implications (applicable to both the exiting jurisdiction and the destination jurisdiction) for acquiring a new residence.
Finally, a thought leadership contribution from me; Making Investment Migration Fair to All.
We'll delve even deeper into these and other topics at the Investment Migration Forum in Geneva  from the 4th – 6th June –  we look forward to seeing you there!
Happy reading

Bruno L'ecuyer IMCM
Chief Executive Officer

Articles from our Members
Jurga McCluskey

Citizenship and Residence by Investment in an Increasingly Regulated Landscape

Citizenship by Investment (CBI) and Residence by Investment programmes (RBI) remain popular for many reasons including visa-free travel, opportunity and stability. However, as the number of countries offering citizenship or residence programmes in exchange for investment continues to rise, so does the scrutiny placed on those programmes, with particular interest… Read more >

Thomas Anthony

Drive Efficiency: Artificial Intelligence for Immigrant Investor Programs

Artificial Intelligence's impact on the banking industry has prompted discussions about how immigrant investor industry stakeholders can use Artificial Intelligence (AI) to drive efficiency and sustainability. AI-enabled solutions support modern Know Your Customer (KYC) practices, resulting in better risk analysis and assessment of potential new applicants… Read more >

Irina Rostova

The US Investor Visa Program (EB-5) Gains Popularity with Russian HNWIs

Historically, seeking permanent residency (Green Cards) in the United States has not been the first choice for High Net Worth Individuals (HNWIs) from Russia for a multitude of reasons. Taxation on world-wide income – which all US residents are subject to – was the main deterrent. Another obstacle was the distance between the two countries, which can be prohibitive to maintaining… Read more >

John Richardson

The Lack of Connection Between 'Tax Residency' and 'RBI/CBI' Programs

In early 2018, the OECD raised concerns about whether Residence by Investment (RBI)/Citizenship by Investment (CBI) programs are being used to circumvent the goals of the Common Reporting Standard. In other words: Do RBI/CBI programs somehow allow people to improperly escape or obfuscate identifying their country or countries of 'tax residency'? This OECD concern has been the… Read more >

Nicholas Gouder

Tax in the Context of Residency and Citizenship by Investment

An individual may decide to change residence or acquire a second citizenship for a variety of reasons. These may range from wanting a better education for their children to wishing to boost travel opportunities. It may quite simply be the natural desire to secure a more stable living environment for their family. Whatever the individual or family's circumstances… Read more >

Bruno L'ecuyer

Making Investment Migration Fair for All

If, as many say, Brexit represents a risk to Britain trade and access to the customs union, then no-one has told the world's wealthy, who have never been so keen to come to this country and capitalise on its financial infrastructure. In the third quarter of last year the Home Office issued 114 Tier 1 Investment Visas – a rise of 24 per cent over the previous quarter, and an astonishing increase of 247 per cent on the previous year… Read more >
We are happy to welcome 36 new members from 16 countries.
Adrian Vella
Alexander Risvas
Alexander Zvarkovskiy
Andreas Lamprou
Areti Charidemou
Aristides Kotsomitis
Arthur Sarkisian
Cecile Villacres ep. Acolas
Desmond (Swee Hong) Ang
Domenic Presutti
Eduard P. Nedelcu
Efthymios Navridis
Georgios Evangelou
Gorian Viretto-Cit
Irina Rostova
Jacqueline M. Lawrence
Judy Lee
Kamen Petrov Shoylev
Katerina Marini
Kenneth Camilleri
Konstantin Kaminskiy
Laurent Achard
Luana Cuschieri
Marika (Mary) Tsigkanou
Melissa Ann Kelley
Nelson Pung
Nevena Ilieva Bekyarova
Poorvi Chothani
Sabrina Salvatore
Sheila Harris
Silvina Beleva Nacheva
Swadeck Taher
Victoria Protiven
Waquar Karim
Yury Tananaev

Important Events for your calendar
The Investment Migration Forum 2018

The must-attend 'who's who' forum of the global investment migration industry, where all the leading players unite to unveil the latest thinking, developments and new programs. Be part of this unique forum and experience first-hand valuable information and excellent networking opportunities. Read more >
2018 AILA Global Immigration Forum

AILA's Global Migration Section is pleased to announce that our Annual Immigration Forum will be held on June 12, 2018 in San Francisco, California, at the luxurious JW Marriott. The conference will take place prior to the 2018 AILA Annual Conference
on Immigration Law at a location within easy walking distance of that conference venue. Read more >
Fragomen EMEA Conference 2018 – Immigration 2025: The Changing Face of Immigration

Join us for Fragomen's EMEA conference to explore and analyse the latest immigration trends and challenges across the EMEA region. This event will provide valuable immigration information that will allow you to implement effective immigration strategies and plan for the future…. Read more >
Global Residence and Citizenship Conference

Henley & Partners is pleased to host its 12th annual Global Residence and Citizenship Conference in Dubai in November 2018… Read more >
Geneva


London
New York
Grand Cayman

The Worldwide Association for Investor Immigration and Citizenship by Investment