The IMC Bulletin Issue 4, 2019
| | |
| --- | --- |
| The IMC Bulletin | |
| Volume  4 Issue 4 | |
| | |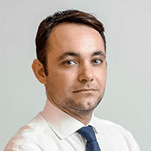 Welcome to the final edition of the IMC Newsletter Bulletin for 2019.
We'd like to end your year with a bang by sending you some remarkable article contributions from around the globe.
For this IMC Bulletin, we start with an academic report from Professor Matjaž Tratnik  and Professor Petra Weingerl whose paper explores  limitations imposed on State autonomy in matters of nationality by international law and EU law and its implications for investment migration. Yayoi Ashikaga shares her insights regarding EB-5 investor relations between Japan and the USA and Edward Beshara's article poses an important question if all the EB-5 financing is not raised prior to the new regulations, would the project still move forward; read on to find out. An article on the importance of Due Diligence checks by Kieron Sharp and an interesting article explaining financial incentives for overseas investors by Eleni Drakou.
In addition to the articles featured in this newsletter, we would like to share some important dates with you; mark your calendar for the following:
And, for anyone registering for the IMC Education & Training course, you can now also benefit from an additional 5% discount  on the delegate price to attend the Investment Migration Forum!
On that note, Season's Greetings, wishing you happy holidays and a new year filled with prosperity and success.
Best Wishes,
Bruno L'ecuyer
Chief Executive
Matjaž Tratnik

State Autonomy in Matters of Nationality


A Quest for the Relevant Link' was published in October 2019. The paper explores limitations imposed on State autonomy in matters of nationality by international law and EU law and its implications for investment migration. In so doing, …
Read more >

Yayoi Ashikaga

Japan: Cultivating a New Source of EB-5 Investors

The United States historically has maintained friendly relations with Japan, and it is no doubt that the symbiotic relationship between the two countries is important both economically and socially.   Currently there are roughly 426,000 Japanese citizens residing in the United States …
Read more >

Edward Beshara

U.S. Residency by Investment – A New Era and Perspective

The new era reminds me of a saying "When you come to a fork in the road, take it!"   Foreign nationals may obtain U.S. Permanent Residency by their personal investment into a U.S. business project which results in the creation … 
Read more >

Kieron Sharp

Whilst FACT has been in existence since 1983, carrying out investigations and developing sophistication in intelligence gathering, we are more recent entrants into the investment migration sector and we see an industry that is addressing challenges and embracing change…   
Read more >

Eleni Drakou

Financial Incentives for Overseas Investors

Globalization allowed investment funds and businesses to move beyond domestic markets, and investors to acquire assets abroad with less limitations.   Important factors that affect foreign investment are the expected return on interest (ROI) and the current conditions in the jurisdiction… 
Read more >
We are happy to welcome 21 new members from 13 countries.
Adriana Camilleri Vassallo
Andrea Bolognini
Apostolos Pappas
Dmitrijs Fjodorovs
Eddy Leviten
Emily Brett
Estêvão Augusto Bernardino
Georges Nour
Gianella Farrugia
Jennifer-Lynn Kent
Jiani (Jenny) Liu
Keith Fenech
Khandker Fazlul Huda
Kieron Sharp

Martin Greenwood
Patrick Pavlik
Rosie Roden
Tiago Gali Macedo
Victoria Atanasova
Yuan-Yu (Vic) Hung
Yury Mosha
This workshop will cover the current status, international comparison and future opportunities of the Cyprus Investment Programme. SAVE THE DATE: 5 March 2020

Stay tuned for more information
The Investment Migration Forum 2020

Join us in Brussels for the 5th annual Investment Migration Forum…
Read more >
IRC – International Residency & Citizenship Conference

IRC – International Residency & Citizenship Conference this year will take place in collaboration with the leading tourism and travel industry event, Uzakrota Travel Summit, in Istanbul, Turkey. To acquire a residency or citizenship by investment in a foreign country…
Read more >
The UK Immigration System – The Future for Migration Law, Enforcement, and Policy Development

We are delighted to be able to include in this seminar keynote addresses from: Professor Alan Manning, Professor of Economics, London School of Economics and Political Science and Chair, Migration Advisory Committee and Glyn Williams, Director General, Borders, Immigration and Citizenship Systems Policy and Strategy Group, Home Office…
Read more >
Geneva


London
New York
Grand Cayman

The Worldwide Association for  Investment Migration

European Commission Joint
Transparency Register Secretariat
ID: 337639131420-09