Crossing Borders Issue 2, 2021
| | |
| --- | --- |
| The IMC Bulletin | |
| Volume 6 Issue 2 | |
| | |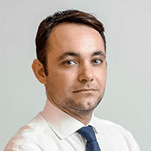 Welcome to the 2nd Crossing Borders of 2021, our on-line magazine publishing sharp, to the point articles for your reading pleasure.
The first quarter of 2021 was certainly challenging, seeing a spike in SARS-Cov2 cases around the world. Nevertheless, with vaccines being rolled out at a very fast pace, countries have begun to see light at the end of a very long tunnel. It's clear the end of the pandemic is in sight but it will be a long drawn-out end.
In mid-June, the much-anticipated Investment Migration Forum was held virtually with the help of leading virtual events platform – MeetingBox TV. This was a huge success, with over 10,000 page views and with more than 200 attendees joining us online and participating during the sessions delivered by our fantastic faculty of international speakers.  I would like to thank once more all participants who joined us during this 3-day event.
Now, I would like to take this opportunity to invite you to mark your 2022 calendars for the in-person Investment Migration Forum which will be held in Brussels, Belgium between the 6th-9th June 2022. We cannot wait to be able to host you and get together again after a 2-year absence.
Moreover, we are excited to announce that the 4th edition of the leading industry publication – The IM Yearbook 2021/22 – is to be published in December.  We are very excited about the significant improvements we will be making, ensuring this edition is even more special.  If you would like to feature in this coming edition to raise your firm's profile and reach a prime target audience of top industry influencers, contact us for more information.
And now let me introduce you to the interesting articles that were picked for this issue. We start off with Kristin Surak, who provided us an interesting article about The Rise of the Regional Citizen. In the next article, a special feature on Antigua and Barbuda gives an overview of how the country will prepare for its post-Pandemic economy. We then proceed to an article written by Brenda Flossig Flemig and Keith Isaac, who investigate St.Lucia's ever-evolving CIP Pre and Post Covid-19. Chad Ellsworth explains how entrepreneur visa programmes will see explosive growth. A conversation with Parag Khanna helps us understand why southeast Asia growth will outpace China's.  And finally this issue's last article, looks into how good governance in investment migration will help development in a post-pandemic world, an article written by myself.
Until we meet again, stay safe and healthy,
Bruno L'ecuyer
Chief Executive

Prof. Kristen Surak

The Rise of the Regional Citizen


Covid-19 will transform the investment migration market and will accelerate the already existing trend of regionalisation, says Prof. Kristin  Surak from the
London School of Economics and author of the forthcoming book Citizenship
4 Sale…..

 

Antigua and Barbuda

From Response to Recovery: Antigua and Barbuda Prepares its Post-Pandemic Economy

The outlook for sunny Antigua and Barbuda has become cloudy due to the outbreak of Covid-19, but the Caribbean island nation is determined to make the most out of new opportunities. Its citizenship-by-investment programme is going to play a key role in defining what the country is going to look like in 2021 and beyond….

Brenda Floissac Fleming & Keith Isaac

From the Ground Up: St.Lucia's Ever-Evolving CIP Pre and Post COVID-19

The Caribbean CBI industry will experience a surge in demand, but it will also become more competitive as a result of the coronavirus pandemic, write Brenda Floissac Fleming and Keith Isaac of Polaris Citizenship & Investment Consultancy Services….

Chad Ellsworth 

Investing in a Global Britain

Fragomen's Chad Ellsworth believes that governments will implement a greater number of entrepreneur visa programmes to attract foreign innovators who can help with economic recovery and job creation in the post-Covid-19 era….

Parag Khanna

How Diligent is your Due Diligence Provider?

China has long been viewed as Asia's anchor economy, but the focus of global growth is fast shifting towards Southeast Asia. The IM Yearbook spoke with Parag Khanna about the Western perception of Asia…

Bruno L'ecuyer

Investment Migration has the potential to advance the 2030 Sustainable Development Agenda

Over the past few years, investment migration – the industry intertwined with global wealth creation and people's movement – has been defined by growth and expansion to reach an estimated value of €20 billion…
We are happy to welcome 28 new members from 17 countries.
Adewole Adenle
Arundeep Singh Matharu
Carolina Sobrinho
David Olabode
Denise Ng
Gulsana Kulubekova
Hanna Linnasmäe
Iliyas Campbell
Imran Mirani
Jacques W. Leuba

Johannes du Toit
Juan Chen
Lisa-Ann McShine
Ludovic Mapessa
Mahdi Mohammed
Mahmoud Ashour
Mohamed Alashwal
Nevnihal Amr Ahmed El Afifi
Osama Shahid

Panos Rozakis
Rana Muhammad Kashif
Richard Soderlund
Seethalakshmi Ramanathan
Shazda Ahmed
Shengchao (Kim) Jin
Sue Nickason
Tony Ebraheem
Valentina Solokhina
If you've missed a broadcast, you can catch up on our Youtube Channel here.
Subscribe to our channel today!
Geneva


London
New York
Caribbean
Hong Kong

The Worldwide Association for Investment  Migration

Organisation in special consultative status with the Economic and
Social Council of the United Nations since 2019

European Commission Joint Transparency Register Secretariat ID: 337639131420-09